Which Car Manufacturers Have the Most Recalls?
Norman Taylor & Associates
August 13, 2023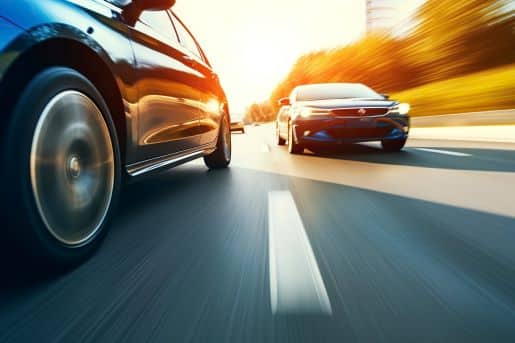 Every year, millions of vehicles are recalled for various issues, ranging from minor defects to serious safety concerns. Recalls are essential to ensuring the safety and well-being of drivers and passengers on the road.
Here are the top ten car manufacturers with the highest recall rates in 2022.
What Is a Vehicle Recall?
Vehicle recalls are issued when a manufacturer finds a safety defect in their cars that could cause an accident, injury, or even death. The law says that carmakers must fix anything that could make the car unsafe. This includes telling the owners, doing free repairs, and sometimes telling people not to drive their vehicles until they're fixed.
Recalls aren't just for new cars — manufacturers have to fix safety problems for up to 15 years after the vehicle was sold.
Why Recalls Are Important
Recall notices are sent to vehicle owners, but not everyone responds. It's crucial to take recalls seriously and bring your car in for repair as soon as possible. Ignoring a recall could put you and others at risk.
What Car Manufacturer Had the Highest Recall Rates in 2022?
| | | | |
| --- | --- | --- | --- |
| Manufacturer | Number of Recalls | Number of Vehicles Recalled | Safety Concerns |
| Ford Motor Company | 67 | 8,636,265 | Engine oil leaks, fractured driveshafts, fuel injector leaks, gear shifting, and park functionality issues. |
| Volkswagen Group | 46 | 1,078,443 | Faulty wiring harnesses that could cause unexpected braking, fuel leaks, and problems with daytime running lights. |
| Stellantis | 38 | 3,041,431 | Transmission fluid leaks leading to engine fires, tailgate latch failures, and issues with anti-lock brake computers. |
| Mercedes-Benz | 34 | 1,093,689 | Moisture accumulation and corrosion in brake booster housing units, potential fire risks due to electrical shorts, and windshield wiper failures. |
| General Motors | 32 | 3,371,302 | Windshield wiper failures, malfunctioning power door windows, and problems with daytime running lights. |
| Kia | 24 | 1,458,962 | Faulty airbags that may not deploy in a crash and potential engine fires due to trailer hitch wiring issues. |
| Hyundai | 22 | 1,452,101 | Risk of fire due to brake computer malfunctions and problems with anti-lock computers. |
| Tesla | 20 | 3,769,581 | Software glitches affecting taillights and power door windows that could squeeze too hard while closing. |
| BMW | 19 | 1,000,455 | Electrical shorts leading to engine compartment fires and other defects in models like the 3 Series, 5 Series, 1 Series, X5, X3, and Z4. |
| Nissan | 15 | 1,568,385 | Faulty fuel pumps, brake fluid leaks, and problems with airbag sensors. |
It's worth mentioning that having a lot of recalls doesn't mean a car brand is bad. Today's cars are complex and have high safety standards. Recalls help ensure that any concerns are addressed properly. So, it's essential to stay informed and make smart decisions for your safety, your passenger's safety, and the safety of others on the road.
How Often Should I Check for Recalls on My Vehicle?
You should check for recalls at least twice a year or whenever there are major news updates regarding recalls in the automotive industry. It's also important to check for recalls when you purchase a used vehicle. The previous owner may not have addressed any outstanding issues.
To check for recalls on your vehicle, visit the National Highway Traffic Safety Administration (NHSTA) or the manufacturer's official website. You'll typically need your vehicle identification number (VIN) to check for recalls specific to your vehicle.
Does a Recall Mean My Car Is a Lemon?
A recall doesn't always mean your car is a lemon.
Lemon laws vary by state and typically focus on persistent issues that substantially impair a vehicle's use, value, or safety. Recalls, on the other hand, address specific safety defects that may affect a particular batch of cars. While recalls can be an inconvenience, they're usually promptly addressed by automakers to ensure the safety of their customers.
If you suspect your vehicle might be a lemon due to recurring unresolved problems, it's wise to talk to a lemon law attorney. They can guide you on your rights and assist with any claims or conflicts you might have with the car manufacturer.
Contact Our California Lemon Law Firm Today!
If you think your car might be a lemon or have problems with a recall, contact Norman Taylor & Associates today! Our California lemon law firm specializes in helping people with lemon law cases and can give you advice to protect your rights as a car owner.
Call 818-244-3905 for a FREE case review.
Schedule my consultation