How Often Should I Check for Recalls on My Vehicle?
Norman Taylor & Associates
July 20, 2023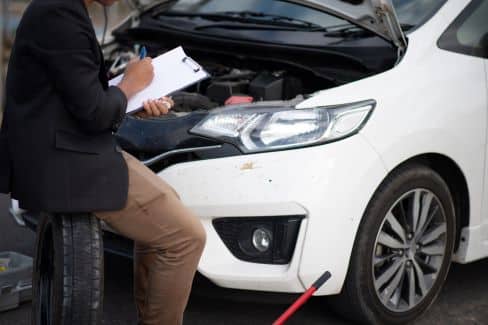 As a responsible vehicle owner, it's crucial to stay informed about any potential recalls that may affect the safety and performance of your vehicle. But how often should you check for recalls?
Our lead California lemon law lawyer, Norman Taylor, explains how vehicle recalls work and when to check for them here.
When Should I Be Checking for Recalls?
If your car has a recall, the manufacturer or dealership will try to contact you, but it's better to be proactive if you've moved or bought a used car. Checking for recalls once a year and before long trips is a good idea.
Also, check for recalls before buying a used car, especially from a private seller. If you're getting your vehicle repaired by a private mechanic, see if the issue is related to a recall, and get it fixed by the manufacturer or dealership if needed.
How Do Vehicle Recalls Work?
When a vehicle has a safety defect or doesn't meet safety standards, manufacturers must repair, replace, or buy back the vehicle from consumers. If a problem affects a group of cars (like a specific model or year), the manufacturer or NHTSA will issue a recall for those vehicles. Recalls can also apply to vehicle equipment, car seats, or tires.
How to Check for Recalls
If your car is registered, the manufacturer will contact you by mail if there's a recall and explain how to get the problem fixed. But you can also check for recalls on your own using these methods:
Use the NHTSA recall search tool.
Sign up for recall notifications from NHTSA.
Download the NHTSA's SafeCar mobile app.
Use your car manufacturer's online recall search tool.
As mentioned above, checking for recalls is especially important if you bought a car from a private seller or recently moved. This way, you'll stay informed even if the manufacturer or dealership can't reach your current address.
Vehicle Recall FAQs
Do Car Recalls Expire?
Recalls for vehicles don't expire. If you find a recall issued from the previous year, you should be able to get it repaired without any issues.
Usually, car manufacturers offer free repairs for recalls issued within the last ten years. However, if your recall is older than ten years, you might have to pay for the fix.
Can I Still Drive My Car Before the Recall Repair Happens?
Yes, you can usually drive your car before the recall repair. However, if it's a safety issue, it's better to wait until the repair is done. Follow the manufacturer's advice or contact them for guidance.
Does a Recall Mean I Have a Lemon?
In most cases, having a recall for your car doesn't mean it's a lemon.
A lemon is a vehicle with a persistent manufacturing defect that the manufacturer can't fix after multiple repair attempts. It's usually a recently purchased car, and the issue must be identified within a certain mileage limit to be classified as a lemon.
Contact Our California Lemon Law Firm
If you think your 2016 or newer vehicle might be a lemon, contact a law firm that specializes in lemon law cases, like Norman Taylor & Associates. An experienced attorney can assess your situation and guide you on whether you qualify for a lemon law or breach of warranty claim.
Call 818-244-3905 or contact us online to schedule a FREE consultation.
Schedule my consultation