WHAT CAR COMPANIES SELL THE MOST LEMONS?
Norman Taylor & Associates
January 15, 2023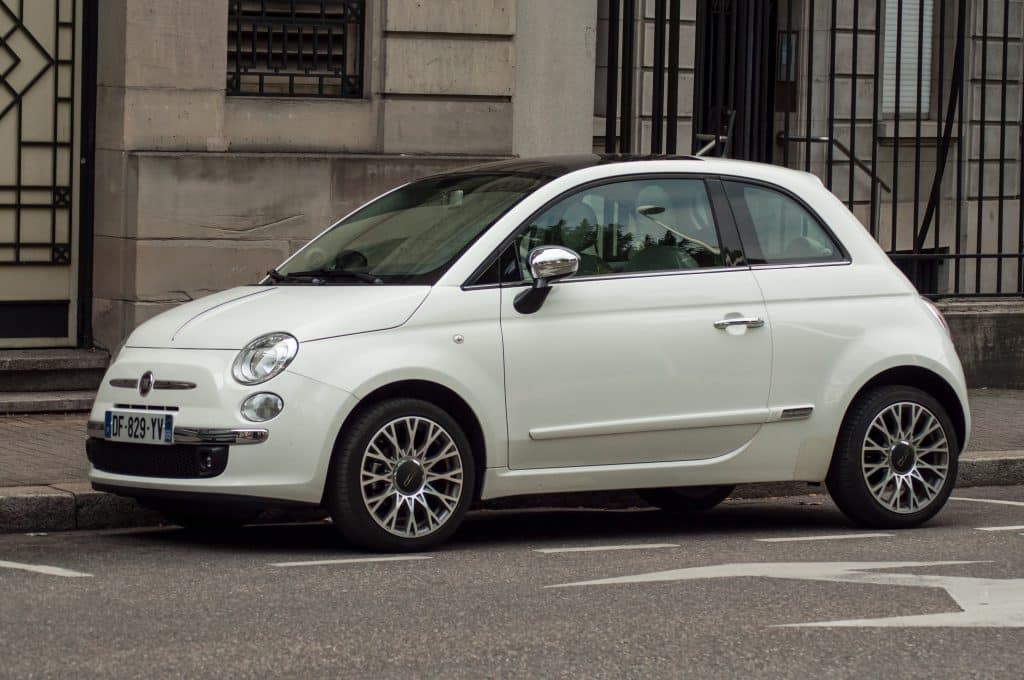 Each year, thousands of vehicles are sold to consumers with pieces or parts that don't work or function as they should. 
While some defects are harmless, others can be extremely hazardous to the vehicle's passengers and others on the road. Known as "lemons," these defective vehicles must legally be repaired, replaced, or refunded by the manufacturer.
Nearly every car company has sold a vehicle with a defective part at one point or another. However, there are certain companies that, time and time again, manufacture, market, and sell vehicles that pose a safety risk to consumers.
Here is a list of the car companies notorious for selling lemons, as well as a few of the most recent cases.
Which Car Brands Sell the Most Lemons? Here's a List
Many factors play a role in tracking lemon law statistics, so it's difficult to say which company has the most lemons.
AutoGuide.com conducted a study in 2016 to identify which automakers produce the most (and fewest) lemons. Their study is one of the most commonly referenced ones when it comes to identifying car brands that sell the most lemons.
The study analyzed complaints from auto forums, finding that Fiat, Cadillac, General Motors, and Ford produce some of the most lemons.
Car Companies That Historically Produced the Most Lemons
FIAT
Historically speaking, Fiat produces the most lemons. According to data from a study by AutoGuide.com, the car company makes about one lemon per every 76,808 vehicles produced. Compare this to the other side of the spectrum, Toyota, which produces the least number of lemon vehicles — about one lemon per every 11,655,566.
Some of the most recent Fiat lemons include
2013-2018 Fiat 500
2013-2018 Fiat 500C
2013-2018 Fiat 500L
2013-2018 Fiat 500X
2013-2018 Fiat 500 Pop
2013-2018 Fiat 124 Spider
2013-2018 Fiat 500e
Common problems included:
Transmission issues such as lunging, jumping, jerking, or not functioning properly
Leaking oil, water, coolant, and other vehicle fluids
Misalignment
Electrical and computer system problems
Engine issue (i.e., failure, loss of power, sluggishness)
Brake failure and overheating
Check engine and other warning lights illuminating
Vibration in the axles, transmission, steering column, or brakes
FORD
While Ford paved the way for the popularity of the modern-day car and fast-paced production, the company is regularly listed in lemon law cases. Some of the most recent Ford models that turned out to be lemons include recalls of Ford Explorers and Ford Escapes.
Ford Explorers (2013-2017)
In July 2021, Ford recalled over 700,000 explorers for a defect with a seized cross-axis ball joint that could damage part of the suspension. When the suspension is damaged, it affects the driver's ability to steer. Losing control of steering increases the risk of car accidents.
There were six reports of injuries related to this problem.
FORD ESCAPE (2008-2013)
This one may surprise you, given that this was one of the top-selling vehicles. However, the attractive low price came at another hidden cost: defects that ranged from relatively minor to catastrophic.
The company was hit by multiple complaints for these vehicles, including:
A "check engine" warning light illumination
"Tire pressure" warning light illumination
SRS/airbag warning lights illumination
Loss of power
Hard-start and no-start
Engine stalling
Suspension and brake problems
A/C issues
SYN/MY TOUCH infotainment malfunction
Automatic transmission problems
Power steering, alignment, and pulling problems
FORD FOCUS (2008-2013)
Like the Ford Escape, the Ford Focus came with many mechanical problems that led to consumer complaints, including:
Transmission trouble
Car-jerking and difficulty steering
Overheated gear shift and loss of power
Engine stalling
Steering problems
Faulty door latches
Suspension issues
GENERAL MOTORS
General Motors is one of the leading manufacturers of vehicles in the U.S., with core brands including the Buick, Cadillac, Chevrolet, and GMC. Unfortunately, these also have a history of exhibiting safety concerns during the warranty period.
Chevy Bolt (2017-2019)
In 2020, GM issued a recall for 2017-2019 Chevy Bolts with a serious fire risk. There was a defect with the vehicle's battery – when fully charged, there was an increased risk of fire. Chevy Bolt owners were encouraged to park their vehicles away from their homes after charging them and not to leave the batteries charging overnight.
Chevy Silverado, Tahoe, Suburbans, Etc. (2015-present)
You may remember that General Motors issued a recall for over one million vehicles back in 2018 due to issues with the power steering system, which had already led to thirty car accidents and multiple injuries. Such vehicles that were part of the recall included:
2015 Chevrolet Silverado 1500
2015 GMC Sierra 1500
2015 Cadillac Escalade
2015 Chevrolet Tahoe
2015 Chevrolet Suburban
2015 GMC Yukon
The majority of these vehicle models continue to be plagued with defects, including 10-speed transmission problems and fuel injector issues.
Which Car Companies Sold the Most Lemons in 2022?
While some of these brands might look familiar, car manufacturers that sold the most lemons in 2022 aren't necessarily the ones who have the worst track record, historically.
The following data is based on recalls issued by The National Highway Traffic Safety Administration in 2022. We want to mention that a recall doesn't immediately mean a vehicle is a lemon — recalls can be issued for defects that don't cause an immediate threat to the driver's safety or the value of the vehicle.
However, safety recalls for items such as an increased risk of fire, loss of steering, loss of power, or anything else that increases the risk of an accident are serious. These types of issues are the basis of lemon law claims.
Ford: 8.8 Million Vehicles Recalled
Ford is the top car brand for selling lemons in 2022. The National Highway Traffic Safety Administration issued 67 safety recall notifications for Ford vehicles, affecting almost 9 million cars.
Even some of Ford's most popular cars were recalled, including the F-150, F-350, Expedition, and Lincoln Navigator.
Ford's issues in 2022 included:
10-speed transmission problems affecting Expeditions, Mustangs, and Rangers
Power train problems
Electrical malfunctions
Increased risk of electrical fires
Brake issues
Transmission problems
Tesla: 3.8 Million Vehicles Recalled
While Tesla didn't top the list of the number of safety recalls issued, they come in second for the total number of vehicles affected by recalls: 3.8 million.
Tesla had an interesting year in 2022. While the car brand is considered one of the most innovative players in the auto world, consumers feel differently. Countless complaints about Tesla's quality control lead many to believe Tesla vehicles can easily be a lemon.
2022 Tesla recalls included:
A power window issue affecting over one million vehicles
Seatbelt and airbag malfunctions
Electrical systems not working properly
Loss of power steering
General Motors: 3.4 Million Vehicles Recalled
General Motors vehicles have historically had issues with safety recalls or vehicles not performing as expected.
From issues with GM's 10-speed transmissions to fuel injector defects, there were serious safety concerns that affected how the cars drive.
Many of GM's most popular vehicles had issues, including:
2021-2022 Cadillac Escalade
2021-2022 Chevrolet Suburban
2021-2022 Chevrolet Tahoe
2019-2022 Chevrolet Silverado
2020-2022 Cadillac CT4
2020-2022 Cadillac CT5
2020-2022 Cadillac CT6
2019-2022 GMC Sierra
WHAT TO DO IF YOU HAVE A LEMON
Purchasing or leasing one of the vehicles we listed above doesn't necessarily mean that yours is unsafe to drive.
However, we urge you to stay informed of your rights as a consumer and stay updated with recent recalls, defects, and consumer complaints. You can search for your vehicle or a specific defect on CarComplaints.com.
CONTACT OUR EXPERIENCED CALIFORNIA LEMON LAW ATTORNEYS
If you have any specific questions regarding your vehicle, please don't hesitate to contact Norman Taylor & Associates. Our head attorney, Norman Taylor, focuses his practice solely on California lemon law. He even wrote the book on lemon law that is used by juries in all California lemon law cases. We will ensure your rights are protected and help you take legal action.
Contact Norman Taylor & Associates at 818-244-3905 to get started with a FREE consultation today!
Schedule my consultation