What Are California's Airbag Warranty Laws?
Norman Taylor & Associates
May 10, 2023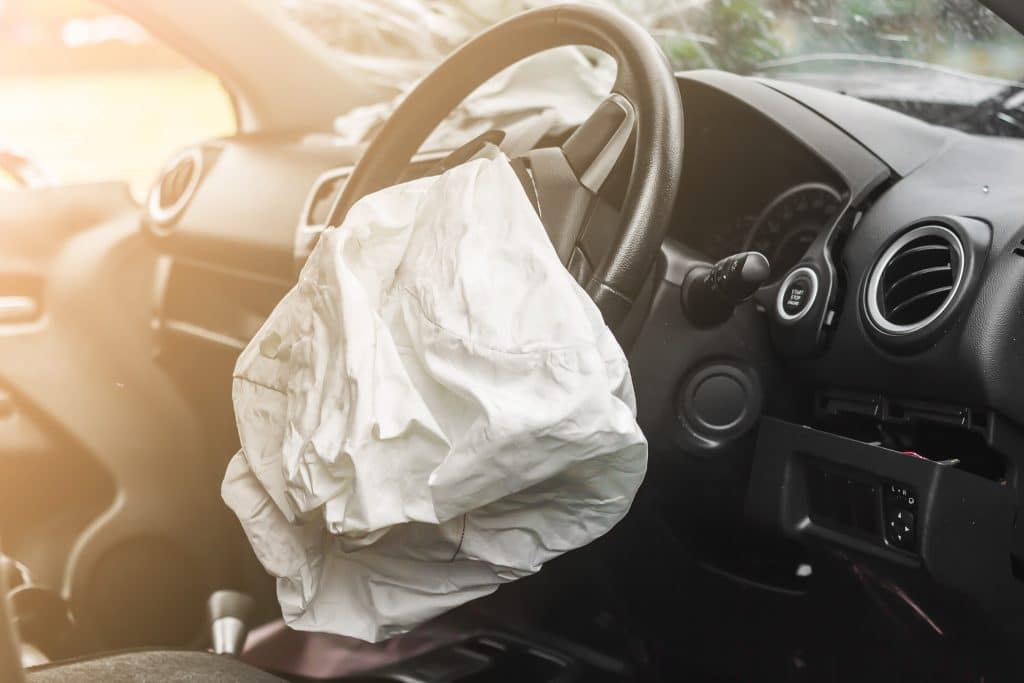 Airbags are one of the most important safety features in modern vehicles. They provide protection by inflating and cushioning a vehicle occupant in the event of an accident, ultimately reducing the risk of severe injury or death.
According to the Insurance Institute for Highway Safety, front airbags reduce driver fatalities by 29% and front-seat passenger fatalities (ages 13+) by 32%. Unfortunately, defective airbags are common and can put lives at risk.
Here's what you should know about California's airbag warranty laws.
Common Causes of Airbag Failure
Several potential problems can impact the effectiveness of airbag systems, which generally consist of a cushion, flexible bag, inflator module, and impact sensor.
Essentially, anything could be considered an issue if it causes the airbag to improperly deploy, fail to deploy, or explode metal particles.
Here are some possible causes of defective airbags:
Defective inflators – The inflator is the component that releases gas to inflate the airbag during a crash. In recent years, there have been widespread recalls due to defective inflators that can rupture or deploy with excessive force, leading to airbag failure or injury to vehicle occupants.
Sensor malfunction – Airbags are triggered by sensors that detect changes in vehicle speed, deceleration, and impact force. If these sensors malfunction or fail, it can cause the airbags to deploy too early, too late, or not at all.
Electrical issues –Airbag systems rely on electrical wiring and connectors to transmit signals and commands. Faulty wiring or connectors can disrupt the communication between the airbag components, leading to defective deployment.
Software or computer failures – Airbag systems are controlled by electronic control units (ECUs) or airbag control modules (ACMs) that use software to determine when to deploy the airbags. Software glitches or failures in the ECUs or ACMs can result in faulty airbag deployment or failure.
Environmental factors – Exposure to extreme temperatures, moisture, or other environmental factors can degrade the components of the airbag system over time.
Improper installation or repair – Incorrect installation or repair of airbag components, such as sensors, wiring, or connectors, can result in defective airbag deployment.
Defective airbags can be dangerous and may fail to provide the intended protection during a crash. If you suspect your vehicle's airbags are bad, it's crucial to have them inspected and repaired by a qualified automotive technician or contact your manufacturer for guidance.
Vehicles Recalled for Airbags By Brand
If your vehicle is affected by a recall impacting the airbags or airbag system, you should receive an alert from the auto manufacturer in the mail. If you don't receive a notice, you can also search for your vehicle identification number (VIN) on the NHTSA website.
Check out our blog post on how to check for recalls to learn more.
Takata (Ongoing)
The Takata airbag recall, which began in 2008 and is still ongoing, is one of the largest automotive recalls in history. It involves millions of vehicles from various automakers, including Honda, Toyota, Ford, BMW, Audi, and others, due to defective inflators manufactured by Takata.
The defective inflators can rupture and cause serious injuries or fatalities due to shrapnel spraying into the cabin during airbag deployment.
As of February 2023, over 67 million airbags have been recalled, at least 24 people have been killed, and over 300 have been injured in accidents involving Takata airbags.
Volkswagen Tiguan (2018)
In 2018, Volkswagen recalled certain model year 2018 Tiguan and Atlas vehicles due to defective airbags. Incorrect deployment of the frontal passenger airbags could increase the risk of injury during a crash.
The company issued a separate recall for certain 2015-2016 Tiguan and CC vehicles a year later. According to Volkswagen, these vehicles' airbag ECU may have a faulty capacitor that could cause the airbags to deactivate or deploy unexpectedly.
Ford F-150 (2018)
Ford recalled certain 2015-2018 F-150 pickup trucks due to defects in driver and/or passenger side inflatable restraint systems. The issue involved a possible loss of airbag deployment capability during a crash, increasing the risk of injuries.
Other Ford models recalled for airbags include:
2017 – 2018 Explorer
2017 – 2018 Mustang
Chevrolet Silverado and GMC Sierra (2017)
In 2017, General Motors recalled over 2.6 million vehicles for airbags that could deploy unexpectedly. The recall affected certain 2014-2017 Chevrolet Silverado and GMC Sierra pickup trucks and certain 2015-2017 Chevrolet Corvette and Cadillac ATS vehicles.
A faulty sensor in the airbag control unit caused the defect. The sensor could malfunction and cause the airbags to deploy unexpectedly, even in a low-speed crash. This could injure or kill the driver or passengers.
Jeep Wrangler (2016)
In 2016, Fiat Chrysler Automobiles (FCA) recalled 2016 Jeep Wrangler vehicles due to a defect in the driver-side airbag inflator. In these models, the airbag inflator could rupture during deployment, resulting in serious injuries or fatalities.
Remember, this isn't an exhaustive list; other vehicles may be recalled for airbags. Contact the car manufacturer or your local dealership if you're concerned about your vehicles.
Do Faulty Airbags Make My Car A Lemon?
The California lemon law, officially known as the Song-Beverly Consumer Warranty Act, does not have specific provisions that address defective airbags as a standalone issue. However, it protects consumers who purchase or lease new or used vehicles with warranty defects that substantially impair the use, value, or safety of the car, which could include issues with airbags.
Under California lemon law, if a vehicle has a warranty defect that cannot be repaired after a reasonable number of attempts or it's been in the shop for an extended period, the consumer may be entitled to certain remedies, including a refund or replacement from the manufacturer.
To be eligible for protection under California's lemon law, your vehicle must generally meet the following criteria:
The vehicle must be covered by a manufacturer's warranty at the time of purchase or lease.
The vehicle must have a defect covered by the warranty, which substantially impairs the use, value, or safety.
The consumer must have given the manufacturer or authorized dealer a reasonable opportunity to repair the defect, typically through a certain number of attempts.
The defect must not have been caused by abuse, neglect, unauthorized modifications or alterations, or an accident after the vehicle was delivered to the consumer.
Lemon law requirements and procedures can be complex, and the specific provisions and legal interpretations may change over time. If you believe your vehicle may be a lemon due to defective airbags or other issues, consult a qualified lemon law attorney for legal advice and assistance.
Contact Our California Lemon Law Attorney Today
Defective airbags can make driving dangerous and potentially life-threatening. Fortunately, California lemon laws offer certain protections against unsafe vehicles.
If your vehicle has faulty airbags and you've taken it in several times for repairs to no avail, you may be able to file a lemon law claim for a replacement or buyback. Contact Norman Taylor & Associates today or call 818-244-3905 for a free case to review and learn more about your legal options.
Schedule my consultation