Does California Lemon Law Apply to Motorcycles?
Norman Taylor & Associates
July 25, 2023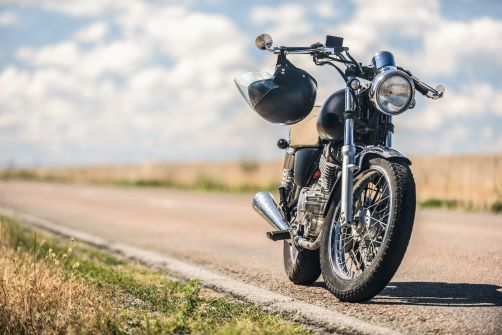 Are you a motorcycle owner in California? Have you experienced issues with a defective bike? Don't worry — you have rights!
California's lemon law extends its protection to motorcycles, just like it does for cars and other motor vehicles. This means if you purchased or leased a bike with a significant defect, you may be entitled to a replacement or a refund from the manufacturer.
Here's what you need to know about California's motorcycle lemon law.
What Is California's Lemon Law for Motorcycles?
California's lemon law, officially known as the Song-Beverly Consumer Warranty Act, covers a broad range of consumer goods, including motorcycles sold with a warranty.
According to the law, motorcycles are considered "consumer goods" if they're used primarily for personal, family, or household purposes. So, if you purchase a motorcycle for personal use and it turns out to be defective, you may have a valid lemon law claim.
However, to qualify for protection, your motorcycle must meet certain criteria.
Defects Covered
In California, a defect must substantially impair the motorcycle's use, value, or safety. Common defects that meet these criteria include:
Braking problems
Ignition and fuel system flaws
Electrical defects
Mechanical issues
Steering problems
Wheel and tire defects
"Reasonable" Repair Guidelines
You must also make a reasonable number of attempts to have the defect repaired by an authorized dealer or repair facility. The exact number of repair attempts required may vary depending on the severity of the defect.
The manufacturer must provide a replacement motorcycle or refund if the defect persists. If they refuse, you can sue them in court, where they'll have to cover your attorney fees and other expenses if you win.
Overall, keeping detailed records of all repair attempts, including receipts, work orders, and any communication with the manufacturer or dealer, is important.
How a Lemon Law Attorney Can Help
Navigating the lemon law process can be complex, so it's advisable to see the assistance of a qualified attorney who can review your case, guide you through the necessary steps, and help you gather the evidence needed to support your claim.
They can also negotiate with the manufacturer on your behalf and represent you in court if necessary.
Contact Norman Taylor & Associates Today!
Norman Taylor & Associates is a trusted law firm with extensive experience handling lemon law claims for motorcycles and 2016 and newer vehicles. We're here to help you understand your rights, explore your options, and seek justice. Don't let a lemon motorcycle ruin your ride — take action and assert your rights today!
Contact us to schedule a FREE consultation.
Schedule my consultation