CERTIFIED PRE-OWNED VEHICLE CHECKLIST
Norman Taylor & Associates
December 16, 2022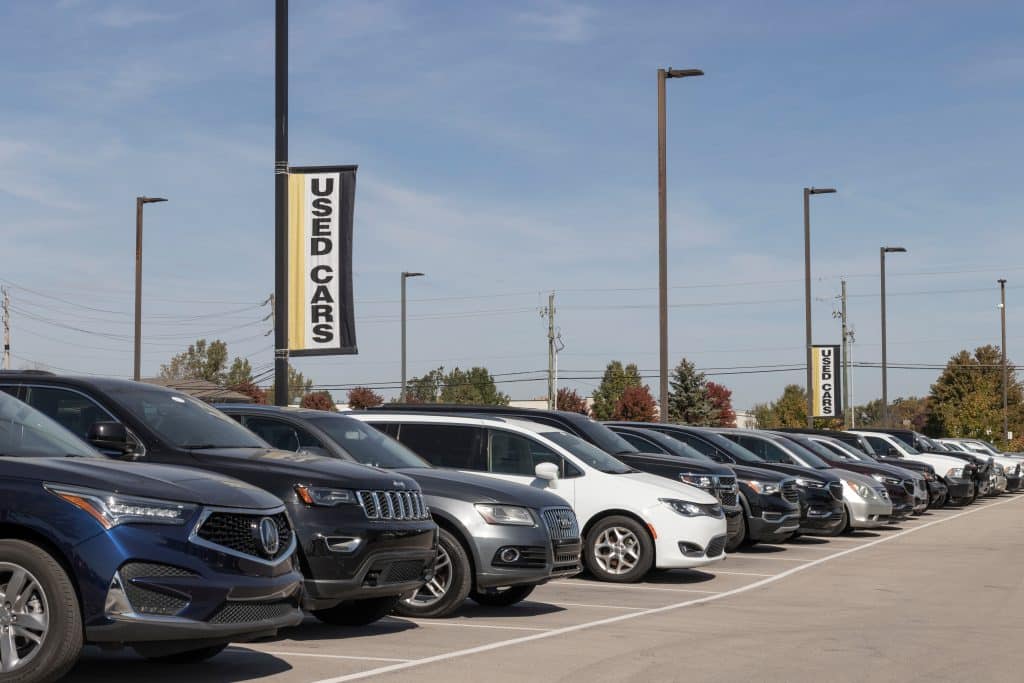 Certified pre-owned cars are pre-owned vehicles tested to earn a certification from the manufacturer or other certifying authority. 
When buying pre-owned vehicles, many consumers look for certified pre-owned cars instead of regular used ones because it's better than taking a stab in the dark at other pre-owned lots. If a car dealership claims they performed a rigorous test, replaced necessary parts, and certified it's in good shape, why not trust them?
Unfortunately, a certified pre-owned vehicle isn't a quality guarantee. It's still up to the consumer to do their due diligence.
Therefore, anyone in the market for a pre-owned vehicle should adhere to the following checklist.
CERTIFIED PRE-OWNED VEHICLE CHECKLIST
Don't purchase a certified pre-owned vehicle (or any used vehicle!) without checking the following things. And remember, if you don't feel comfortable looking at these items, you can always bring a trusted mechanic.
Dealerships offering certified pre-owned cars promise thorough inspections. However, it's still up to you to check for anything visible or problematic. Nobody can predict exactly what will go wrong with a car in the next few years, but checking these items could help you avoid buying a car with serious problems.
SERVICE & VEHICLE HISTORY
The first thing you should do before looking at any used car, whether it's certified pre-owned or not, is to get an online report on the service history of the vehicle.
Some dealerships offer free CARFAX reports directly through their website. Other times, you'll have to pay for a CARFAX vehicle history report, which will show you:
Accident history
Service history
If the vehicle was used as a rental, taxi, or commercial vehicle
Ownership history
The states it was registered and driven in
If the car has a flood or lemon title
And MUCH more
All of this is incredibly valuable information, especially the flood or lemon title status. There are many other things to keep an eye out for, such as:
Was the car's oil changed regularly? If not, you could deal with engine problems down the line
Did the owner keep up with regular maintenance? If not, you might have to replace a few pricy items in the near future
How many owners did the car have? The fewer owners, the better. If someone owned a car for a long time, they probably took good care of it. If someone only plans to own a car for a year or two, they might neglect important maintenance because it won't be their problem in a few years.
Was the car in any accidents? Even if things were fixed, accidents can cause unseen damage. It's best to look for a car with zero or minor accidents.
A clean title. You'll want to avoid cars with flood damage, salvage titles, or lemon titles.
ENGINE ISSUES
The engine is the most crucial thing to check in a pre-owned car, which means thoroughness is a must.
Engine issues to look for include:
Leaks: Look for signs of oil spills under the vehicle. Open the hood and use a flashlight to look for spills or dried liquids around the engine.
Blown head gasket: Check the oil cap from the top of the engine for white or light brown sludge with a thick consistency. If you see this sludge, you are probably dealing with a blown head gasket, which can be an expensive job.
Exhaust smoke: If the car is on for a few minutes and visible smoke comes from the tailpipe, it could be a sign of engine issues.
GEARSHIFTING
Always take a used car for a test drive to get a feel for the inner workings of the vehicle, especially the gearbox. Transmission problems are a very expensive fix, especially if the transmission has to be rebuilt or replaced entirely.
When a car shifts gears, you want smooth and quiet transitions; if the changes are clunky or loud, it may be a sign of bad gears.
Some cars run fine at lower gears but show issues at higher speeds. Therefore, make sure to drive the vehicle over sixty miles an hour to ensure it gets into the highest gear. This guarantees you hit every potential gear change, thoroughly checking the vehicle's capabilities.
TIRE & BODYWORK CHECKS
Some potential owners don't care about small dents or scratches, but others will fix them if they are noticeable. If you are one of the fixers, here's what to look for:
Inspect all four tires. Do they have a decent amount of tread left on them? Did they wear evenly? Also, are they all the same brand? Sometimes people can only afford to replace one tire at a time, leading to mismatched tires and uneven wear.
Examine door gaps and panel gaps. Are any of the gaps between the doors uneven? Do the hood and trunk sit flush with the rest of the car? Any weird or mismatched gaps are a sign of body work.
Look for mismatched paint. This one can be tough for an untrained eye to spot, but take a very close look at the paint on each part of the car, especially the doors and trunk. Is the paint an exact match, or is there a slight discoloration? Look down the side of the car — do you see any waves, dents, or paint that looks like an orange peel? Paint issues are either a sign of body work or just paint damage. Either way, it's helpful to know if the car has an original paint job.
WHAT HAPPENS IF YOUR CERTIFIED PRE-OWNED CAR IS A LEMON?
Are certified pre-owned vehicles covered under lemon law? It depends.
If your certified pre-owned car ends up being a lemon, you can rely on California's lemon law to seek compensation as long as there is an active warranty on the vehicle. However, not every manufacturer will give you a fair shake; that's where we come in.
CONTACT OUR EXPERIENCED CALIFORNIA LEMON LAW ATTORNEYS TODAY
Norman Taylor & Associates is here to help car owners get the compensation they deserve for their lemons. If you believe your used car is a lemon, we'd love to discuss your case!
Dealing with a lemon? Make lemonade with Norman Taylor & Associates! Call 818-244-3905 now for a FREE consultation for your case.
Schedule my consultation