What Are the Most Common Hyundai Dual-Clutch Transmission Problems?
Norman Taylor & Associates
March 29, 2023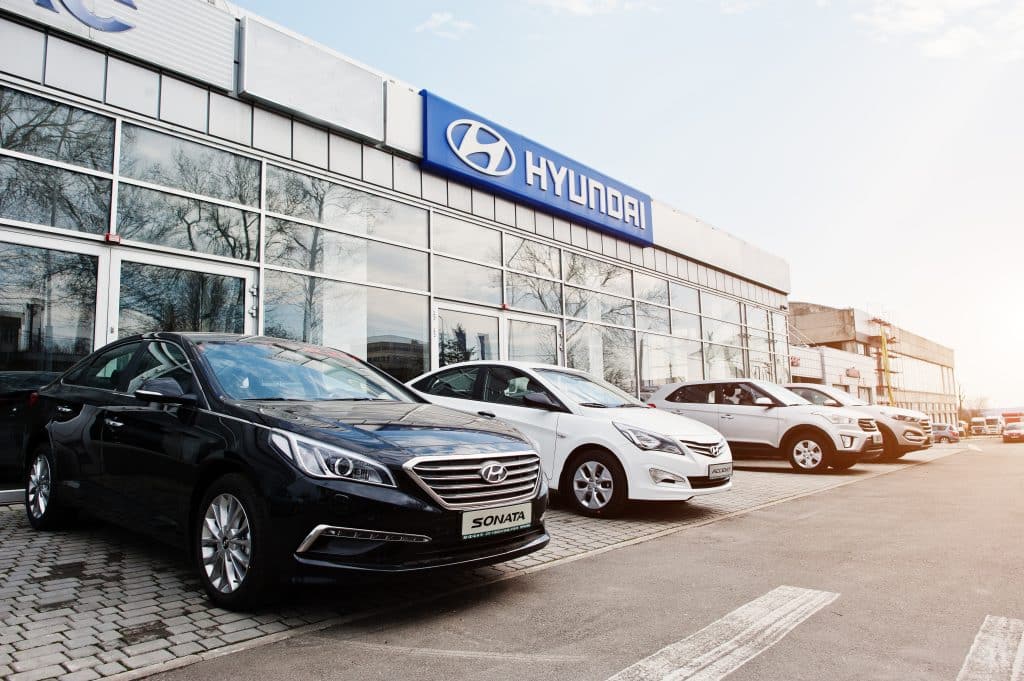 Hyundai is a brand known for producing cars with advanced technology. One of their most innovative features is the dual-clutch transmission (DCT), which, as the name suggests, uses two clutches to shift gears. Unlike traditional automatic transmissions, DCTs allow users to pre-select gears, providing smoother and faster shifts.
However, in recent years, Hyundai has faced backlash and legal action due to dual-clutch transmission problems. Here are some of the most common Hyundai DCT defects and your legal options.
5 Hyundai Dual-Clutch Transmission Problems
Hesitation or Shuddering

Generally speaking, the most common issue Hyundai DCT owners report is hesitation or shuddering when accelerating from a stop. The defect is particularly noticeable in hot weather conditions, which causes the dual-clutch system to overheat. As a result, the clutch can slip, and the transmission could hesitate.

Hyundai Sonata Eco, Tucson, Veloster, Etc. (2016-2020)

In 2016, a class action lawsuit was filed against Hyundai for transmission defects, including the hesitation and shuddering issue. Plaintiffs Nicholas and Shawna Wylie alleged that dual-clutch transmissions contain a design defect in the transmission control module that caused the following vehicles to stop moving:
Hyundai 2015-2017 Sonata Eco
Hyundai 2016-2017 Tucson
Hyundai 2016-2017 Veloster
The plaintiffs claimed that Hyundai knew about the defects but either refused to acknowledge them or performed repairs to mask them. In August 2016, Hyundai released a Technical Service Bulletin (TSB) for Hyundai Tucson vehicles with the 7-speed DCT.
Additionally, in September of the same year, they issued a limited recall for select models of the Tuscon due to a problematic "transmission clutch application logic" that could cause "delayed engagement when accelerating from a stop" or "failure to advance at all if the accelerator pedal is repeatedly cycled."
According to the lawsuit, Hyundai dealers were directed to reprogram the Transmission Control Module (TCM) in the affected vehicles. However, the TSB and recall only applied to the 2016 Tucson, despite reports from other Hyundai vehicle owners experiencing similar issues with the same 7-speed dual-clutch transmission.
Hyundai settled the lawsuit for $41.2 million and agreed to provide a warranty extension and reimbursement for transmission repairs.
Sudden Loss of Power
Another issue some Hyundai owners allegedly face is a sudden loss of power while driving; this is especially dangerous because it can occur at high speeds and lead to accidents. The cause of this issue is the transmission software malfunctioning, which can unexpectedly force the transmission into neutral.
Grinding Noises
Some Hyundai owners with a dual-clutch transmission have reported grinding noises while shifting gears. The defect is usually the result of a damaged or worn clutch. In some cases, you can resolve the issue by replacing the clutch. However, sometimes a total transmission replacement is necessary.
Difficulty Shifting
Occasionally, a malfunctioning transmission control module or clutch actuator creates difficulty shifting gears — especially when shifting from a standstill. You can usually resolve this issue by recalibrating the transmission control unit or replacing clutch system parts.
Jerky or Harsh Shifting
Similar to the above, defective clutch systems have caused some Hyundai owners to experience jerky or harsh shifting, primarily when shifting from a stop. Possible solutions include replacing the clutch actuator or adjusting the transmission control module.
How Transmission Malfunctions Can Pose a Serious Threat
Vehicle defects can seriously threaten the driver, passengers, and others. Sudden transmission malfunctions, such as unexpected power loss, can cause the vehicle to slow down or stop abruptly, leading to accidents, collisions, and injuries – the consequences could be catastrophic if something happens while driving at high speeds or in heavy traffic.
In addition to the immediate danger posed by transmission malfunctions, they can cause long-term damage to the vehicle's engine and other parts, resulting in expensive repairs. Moreover, if the manufacturer is aware of the transmission defects but fails to disclose the information to customers, the result is often a loss of brand reputation and customer loyalty.
What to Do if Your Hyundai Has Dual-Clutch Transmission Problems
While you might have the chance to be part of a class action suit, you're sometimes better off opting out of the settlement. Consulting a lemon law attorney can help you make an informed decision about your situation.
Here are the major differences between seeking compensation from class action lawsuits vs. lemon law claims.
Class Actions
Class actions begin when a confirmed widespread issue with a particular car model occurs. They typically involve one person or a small group of plaintiffs that file the initial proceeding. However, they represent all consumers who purchase the same model of vehicle.
In most cases, class actions don't offer large sums of money for individual consumers, though if you meet lemon law requirements, you can file a separate claim.
Lemon Law Claims
Lemon law claims refer to legal actions taken by consumers against manufacturers or sellers of defective vehicles. While they vary by state, these laws generally provide legal protection to consumers who purchase a new or used car with a significant defect or recurring problem that hasn't been resolved after multiple repair attempts.
If your Hyundai Sonata, Eco, Tucson, or Veloster is deemed a lemon, you might be entitled to a replacement or refund.
Ultimately, you may be protected under California lemon law if:
The vehicle was purchased from an authorized retailer (private sales aren't covered under lemon law)
It's still covered by a warranty, whether it's the original manufacturer's warranty or an extended warranty.
The car's issue affects its use, value, or safety covered under its warranty.
You have made reasonable attempts to repair the defect through an authorized dealership, but the problem persists.
Lemon law claims typically require the owner to provide documentation of the defect, repair attempts, and any communication with the manufacturer or dealer.
Do You Think Your Hyundai Is a Lemon?
At Norman Taylor & Associates, we understand how overwhelming it can be to resolve these issues independently. We offer free consultations to discuss your case and help you understand your rights.
Our head attorney, Norman Taylor, wrote the book on lemon law and will fight to ensure a positive outcome for your claim. Call 818-244-3905 or contact us today to learn more.
Schedule my consultation