Does Lemon Law Apply to Vehicles Purchased in Other States?
Norman Taylor & Associates
March 14, 2023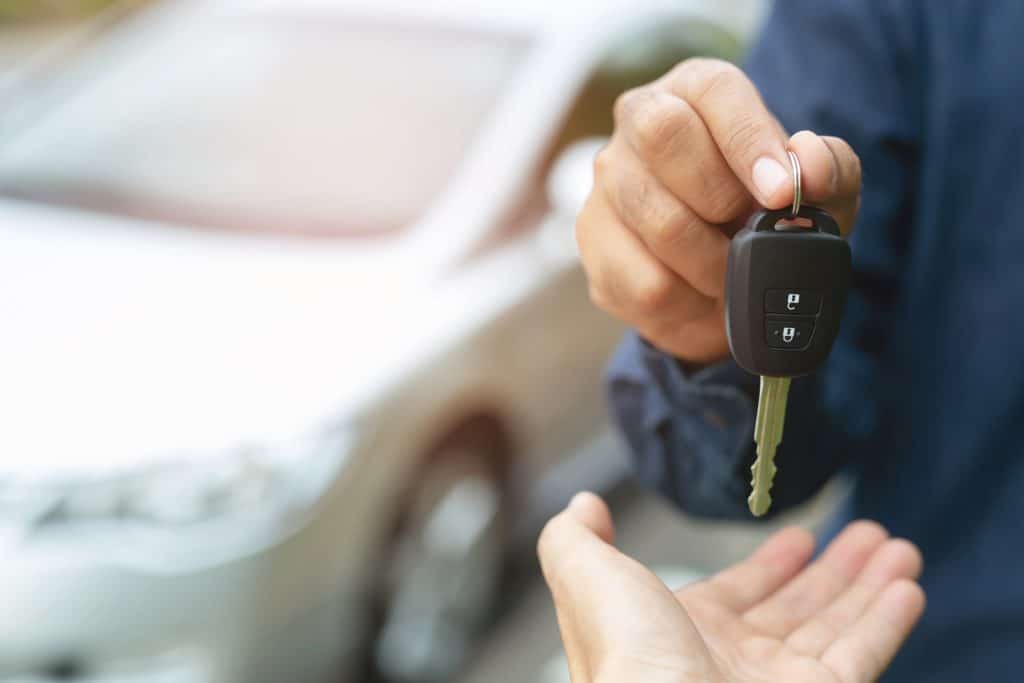 In these tough economic times, buying, insuring, and maintaining a new car can be prohibitive. Consumers try to save money by buying vehicles out of state to avoid the sales tax. However, if you purchase a defective vehicle, your options for recovering compensation are limited.
If you're wondering if lemon law applies to vehicle purchases in other states, the short answer is it varies — though most states don't allow it. Find out if California lemon law applies to out-of-state vehicle purchases here.
What Is California's Lemon Law?
California's lemon law, also known as the Song-Beverly Consumer Warranty Act, is a law that provides legal protection to consumers who purchase or lease new and used vehicles covered by a manufacturer's warranty.
The law states that if a vehicle has a substantial defect or recurring problem that the manufacturer cannot repair after a reasonable number of attempts, they must replace or repurchase the vehicle.
Under the California lemon law, a vehicle is considered a "lemon" if it meets the following criteria:
The car's defect substantially impairs its use, value, or safety
The flaw was present during the warranty period and continues to exist after multiple repair attempts
The car was purchased from an authorized retailer
What Is a Reasonable Number of Repairs?
The law defines a "reasonable number of repairs" as four or more attempts to fix the same problem or two to resolve a defect that could cause serious injury or death.
California lemon law can also come into play if the vehicle has been out of service for more than 30 days to repair one or more problems covered by the warranty.
Does California Lemon Law Apply to Vehicles Purchased in Other States?
No, the California lemon law doesn't apply to vehicles purchased out of state.
California's lemon law offers various protections to consumers with defective vehicles. However, it doesn't cover everything — including cars purchased across state lines.
You might still have a few options if you think you have a lemon on your hands. If you purchased a vehicle in another state and are experiencing problems, check that state's lemon laws to determine the available protections.
Exceptions to California's In-State Purchase Requirement
As mentioned, California's lemon law requires that a vehicle be purchased in-state, but there are some exceptions to this requirement, including the following:
Military personnel – Active-duty military service members may be covered by California lemon law, but only if the defective vehicle is under warranty and the manufacturer sells cars000 in the state. You must also be stationed in California when you bought the car or started the lawsuit.
Transferred vehicles – According to California commercial code, the title passes at the location where the seller completes the delivery of a car. So, if you buy a vehicle initially purchased or leased in California, and the manufacturer's warranty is still in effect, the state's lemon law might protect you.
Out-of-state consumers – You don't have to be a California resident to invoke the lemon law. Therefore, if you at least purchased or leased the vehicle in California, the law may cover you if the manufacturer is in-state.
It's important to note that these exceptions are subject to specific limitations, so it's best to consult a lemon lawyer who can guide you.
Do Vehicles Purchased Outside California Have Federal Lemon Law Protections?
Yes, vehicles purchased outside California have federal lemon law protections under the Magnuson-Moss Warranty Act. It applies to all consumer products with a written warranty, including cars. Like California's lemon law, the Magnuson-Moss Warranty Act requires manufacturers to honor warranties and provide consumers with a remedy if the product they purchase is defective.
Under this law, if you buy a vehicle outside of California with a defect that affects its safety, value, or use — and the manufacturer or dealer cannot fix it after multiple repair attempts — the manufacturer must offer a refund or replacement.
Remember that the Magnuson-Moss Warranty Act is federal, so the requirements may differ from state lemon laws, such as California's Song-Beverly Consumer Warranty Act. If you think you might have a lemon car, contact an experienced attorney to determine your rights and options under federal and state laws.
Contact Our California Lemon Law Attorneys
If you're a California resident driving a lemon purchased in the state, the law is squarely behind you.
At Norman Taylor & Associates, we understand that lemon law can be complex – especially when trying to resolve issues on your own. Contact us today at 818-244-3905 for a FREE case evaluation.
Schedule my consultation