Are You Having Issues With Your Lexus or Toyota A/C?
Norman Taylor & Associates
February 20, 2023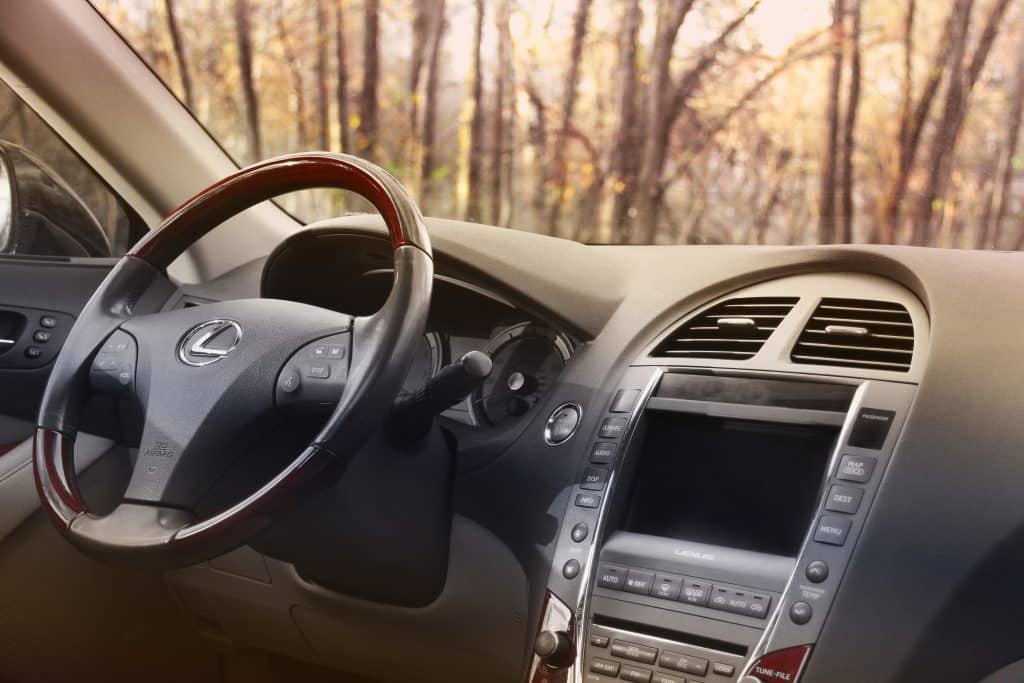 Toyota and Lexus are known for high-quality, reliable vehicles. That's why it might come as a surprise when recurring air conditioning issues require multiple visits to the dealership or mechanic.
While lemon laws mainly apply to malfunctions that affect a vehicle's safety or use, the good news is sometimes they also cover A/C and heater issues. Here's what you should know about Toyota and Lexus's A/C problems and how lemon law might apply.
Air Conditioning Problems in Lexus or Toyota Vehicles
Various issues might arise with your Toyota or Lexus air conditioning system — some of which a mechanic can resolve. However, other problems can result from a defective A/C unit or car part that may make your car a lemon.
Here are some of the most common reasons your Lexus or Toyota's A/C might not be working:
Refrigerant leak
Blocked or broken condenser
Electrical issues
Bad fans or compressor
Getting your A/C inspected can be time-consuming and costly, especially if there is a substantial problem. Plus, you shouldn't have to pay for repairs if you just bought a car you expect to function correctly.
In these cases, the best way to protect your consumer rights is to contact a California lemon law firm that can help you fight for compensation.
Does California Lemon Law Cover A/C Issues?
Yes, lemon law sometimes applies to A/C and heater issues. However, it depends on the case.
In California, a vehicle is a lemon if it has a defect that significantly impairs its use, value, or safety. You must also prove the dealership cannot repair the issue after a reasonable amount of attempts.
Examples of A/C Issues in Lemon Law Cases
The successful lemon law cases we've seen with A/C problems involve the following:
A moldy A/C system – Not only does it smell, but mold can release spores into the air. This can cause dizziness and respiratory problems, particularly for those with allergies, asthma, or weak immune systems.
A broken A/C or heating system – Driving a car with a broken A/C or heating system can create hazardous conditions if you live in a really hot or cold environment.
Moisture and mold growth under the passenger-side carpet – Moisture and mold growth on your car's carpet, padding, and other surfaces can cause deterioration over time. This results in structural damage to the car's interior and might make it undrivable.
It's essential to keep detailed records of the A/C issue and any repair attempts; this is crucial evidence in a lemon law claim.
Still trying to determine if your Lexus or Toyota is considered a lemon? Here's a quick rundown of how California's lemon law works.
How Does Lemon Law Work in California?
A faulty A/C system probably isn't the first thing that comes to mind when you think of a lemon. That's why it's pretty common for dealerships to dismiss air conditioning-related claims. Instead, they might try to fix your A/C without replacing the car or offering fair compensation.
In California, any eligible vehicle — whether a used car or a certified pre-owned — is subject to lemon laws if it's under manufacturer warranty. If a dealer sells you a Toyota or Lexus that's considered a lemon, they're legally responsible for repurchasing or replacing it. If the dealership takes back the car and wants to resell it, they must mark it with a "lemon sticker."
You will likely need a lawyer to get your car replaced.
How a Lemon Law Attorney Can Help
Unlike brakes or transmission problems, proving your A/C issues are an immediate safety hazard will take a detailed argument — that's why you need a qualified lemon law attorney.
Reputable lawyers are skilled negotiators and will build a strong case for why not having A/C is dangerous. For example, A/C maintains a cool environment and filters the air in your vehicle, protecting you from air pollution and potential health issues.
While 98% of lemon cases settle, most attorneys know how to make compelling arguments, and judges can force dealers to do the right thing.
Contact Our California Lemon Law Attorneys
Has your Toyota or Lexus seen at least two documented visits for A/C issues? You might have a lemon law case.
Contact Norman Taylor & Associates to find out how we can give you the legal assistance you deserve. Our experienced lawyers and legal support staff are here to answer your questions and guide you through the process.
If we're successful, the auto manufacturer will pay your attorney fees — so you have nothing to lose by making the first step. Call 818-244-3905 or contact us online to schedule a free consultation.
Schedule my consultation