2021 Mazda Oil Consumption Defect Class Action Lawsuit Filed in California
Norman Taylor & Associates
January 17, 2023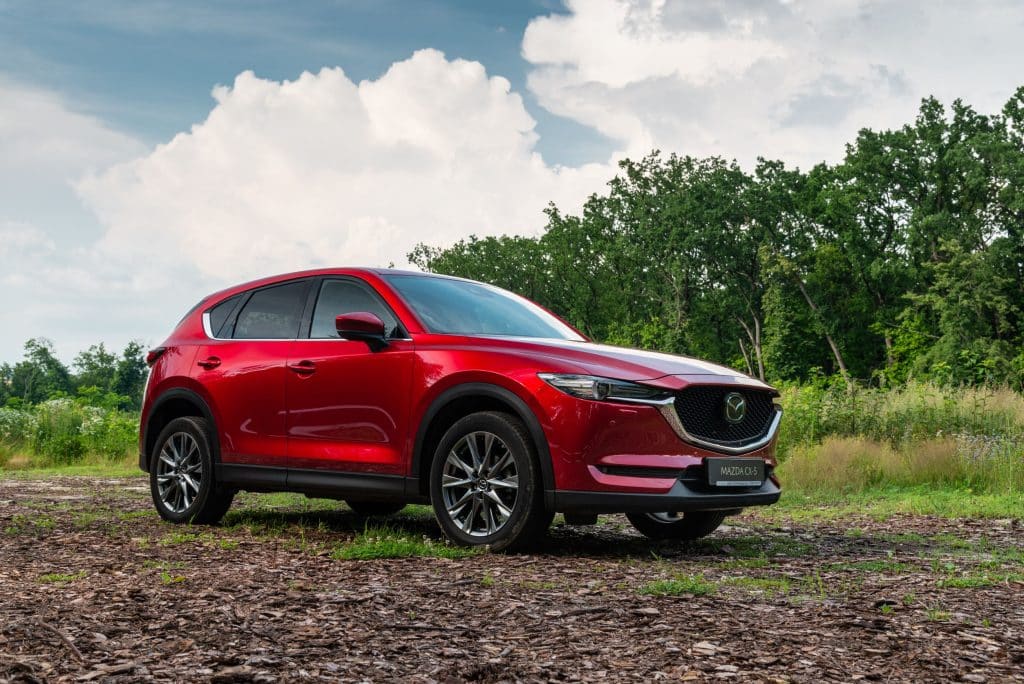 A recent class action lawsuit filed in the Eastern District of California alleges Mazda sold 2021 vehicles with a severe oil consumption defect. 
Plaintiffs claim that specific 2021 Mazda vehicles have a defect causing the cars to leak oil, consuming excessive amounts of it. Low oil levels can cause long-term damage to a car's engine, leading to an expensive engine replacement job down the road. Some complaints state this defect caused their cars to stall while driving.
You should never have to drive a vehicle that's unsafe. You have rights as a consumer, and our California lemon law firm is here to protect them.
Here's what you need to know if you're driving a 2021 Mazda and suspect it has an oil leak issue.
Mazda Class Action Lawsuit Filed in Eastern California
Plaintiff Brian Heinz filed a class action lawsuit against Mazda Motors of America over an oil consumption defect in November 2022. He wants to represent a nationwide class, and California subclass of owners and lessees of the Mazdas affected.
Why Was This Lawsuit Filed?
This lawsuit alleges that certain 2021 model Mazda vehicles have a defect causing them to consume large amounts of oil. This problem can lead to engine failure while driving, posing a serious risk of accident and injury.
The plaintiff claims Mazda knew about this defect, even issuing a technical service bulletin for it about a year prior to the lawsuit filing. However, Mazda continued to sell these vehicles despite knowledge of the oil defect. The manufacturer has yet to respond to the class action lawsuit or present a permanent fix for the problem.
Mazda Vehicles Included in the Class Action Lawsuit
So far, the vehicles involved in the class action lawsuit include:
2021 Mazda 3
2021 Mazda 6
2021 Mazda CX-30
2021 Mazda CX-5
2021 Mazda CX-9
Mazda Oil Consumption Defects
The class action lawsuit alleges that Mazda vehicles:
Are prone to oil leaks
Consume excessive amounts of oil
Require oil service up to 8 times sooner than stated by the manufacturer
Have an increased risk of engine damage and failure
The 2021 Mazda models named in the lawsuit allegedly require oil service over 8 times more often than expected. The Mazda owner's manual recommends an oil service every 10,000 miles. However, these vehicles sometimes require oil service as soon as 1,200 miles.
Consumer Complaints: Mazda Oil Consumption
Brian Heinz isn't the only person who noticed Mazda's oil issues. There are numerous complaints online with car owners having the same problems. Here are a few examples of recent complaints.
2021 Mazda 6: Oil Level Warning Lights in Just 3,000 Miles
Multiple 2021 Mazda 6 car owners made complaints through the NHTSA about oil level warning lights:
One vehicle owner purchased their 2021 Mazda 6 brand new, with zero miles on it. Their low oil level warning light came on at 3,500 miles.
Another vehicle owner stated their low oil light came on just 3,700 miles after an oil change.
A third vehicle owner claimed their oil light came on around 3,500 miles, well below the recommended 10,000-mile oil service.
2021 Mazda CX-5
2021 Mazda CX-5 owners complained about their oil engine lights coming on:
A car owner left a complaint in March 2022 stating that, when he took his CX-5 to a repair shop after the low oil light came on after his first oil change, the shop pulled a technical service bulletin for the issue. This showed that there wasn't a known fix yet, besides regularly checking the engine oil and topping it off.
Another CX-5 owner states his oil light came on after just 3,000 miles. He can smell burning oil, so he knows there's a leak somewhere.
What Are My Rights if My Mazda Has Oil Consumption Issues?
Do you have a 2021 Mazda that frequently has the low oil light pop up? Don't worry, you have rights.
Based on California's lemon law, if a consumer is sold a "lemon", the manufacturer must replace the defective product or refund the customer after they've had a reasonable number of opportunities to repair the defect.
Contact Our Experienced California Lemon Law Attorneys Today!
If your Mazda has oil consumption issues that haven't been fixed after multiple trips to the dealership, you could be dealing with a lemon.
Contact us today at (818) 244-3905 for a FREE case review today!
Schedule my consultation