Why You Should Always Buy a Car with a Warranty
Norman Taylor & Associates
May 16, 2023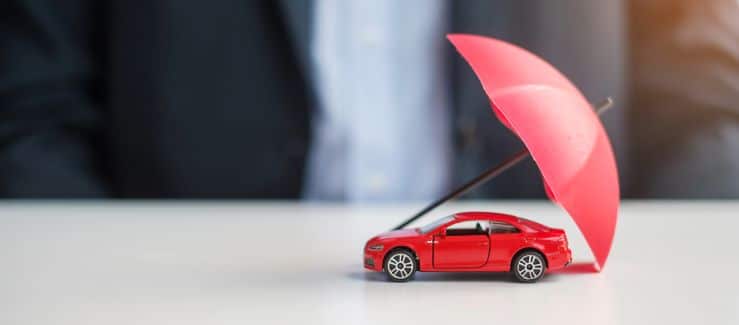 Buying a car is a major investment, and you want to get the best value for your money. While it may be tempting to go with the cheapest option or a used car without a warranty, it could cost you more in the long run. That's why our experienced California lemon lawyer is here to stress the importance of buying a car with a warranty. 
Find out why having a warranty is crucial when it comes to protecting your investment and ensuring you're covered in the case of unexpected repairs. 
What Is a Car Warranty? 
A car warranty is a written guarantee from the manufacturer or dealership that promises to repair or replace vehicle components within a specified time frame or mileage limit. It protects car owners against unexpected repair expenses due to defects in materials, workmanship, or other covered issues. 
Every warranty differs and could range anywhere from a month to ten years. 
What Does a Car Warranty Cover?
Car warranties typically cover a range of components, such as the engine, transmission, electrical systems, and other major parts of the vehicle, depending on the type of warranty and the terms and conditions outlined in the warranty agreement. Vehicle manufacturers usually provide factory warranties, while dealerships offer dealer warranties. 
How to Check if a Car Is Still Under Warranty?
When you buy a car, especially if it's used, you'll want to know if it comes with the original manufacturer's warranty. Checking whether a vehicle is still under warranty is relatively straightforward and can be done through the following steps: 
Review the owner's manual – Your vehicle's owner's manual should contain information about the warranty coverage, including the duration and specific components covered. You can refer to the warranty section to determine the warranty status.
Contact the manufacturer or dealership – If you need further clarification on your car's warranty status, contact the manufacturer or dealership directly. You can find the contact information in the owner's manual, on the manufacturer's website, or by contacting the dealership where you purchased the vehicle. Provide them with the vehicle identification number (VIN) and the mileage on the car to help locate the warranty information.
Check online – Some manufacturers or dealerships may have online portals or tools that allow you to check the warranty status of your vehicle by entering the VIN or other vehicle details. You can visit the manufacturer's or dealership's website and look for a "warranty check" or "warranty status" option.
Ask for documentation – If you purchased a used vehicle from a dealership, they should have provided you with warranty documentation. Review the paperwork, including the purchase agreement or warranty contract, to determine the status and coverage of the warranty.
Consider third-party tools – There are also third-party tools and websites that may provide information on warranty status for specific vehicles. For example, you can run a Carfax report for up-to-date information on your car's warranty. 
How Does Warranty Work on a Used Car?
If you purchase a new car straight from the dealership and are the first owner, it probably has an active manufacturer warranty; this, unfortunately, isn't always the case with used vehicles.
Always check that a car has an active warranty before solidifying your purchase. If you buy a used car with an expired warranty, you might be stuck with a defective vehicle and out-of-pocket repairs costs. 
Is a Warranty for a Used Car Necessary?
A warranty for a used car isn't always necessary, but it can provide peace of mind and protection.
For example, if the original manufacturer's warranty no longer covers a used vehicle, any repairs will be the buyer's responsibility. Used car service contracts (which are not warranties but operate like insurance) can cover unexpected repairs and protect you from unforeseen expenses. 
Contact Our Experienced California Lemon Law Attorneys
Even if you purchased your vehicle "as-is" or the warranty already expired, you may still be protected by lemon laws. That said, consulting with a skilled lemon law attorney is always best if you need clarification on your legal rights and options.
At Norman Taylor & Associates, we've been fighting for consumer rights since 1987, and we're here to help you achieve the best possible outcome for your case. Contact our Los Angeles lemon law attorneys today at 818-244-3905 for a free case review!
Schedule my consultation