Tesla Exec Responds to Calls for Help on Social Media
Norman Taylor & Associates
July 4, 2017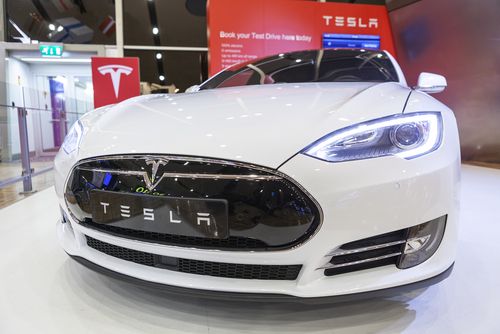 Despite their innovative technology and stylish design making electric cars better-performing and more desirable than perhaps ever before, Tesla has been no stranger to maintenance and defect issues, particularly lately with both their Model S and Model X vehicles suffering from serious defects both in their components and their operating software. However, many Tesla owners have complained heavily about the company's customer service essentially leaving them out to dry when it comes to repairing these problems. This has led to immense frustration for owners, and some have turned to lemon laws across the country to try to get their hard-earned money back for a vehicle the company seems to have no interest in repairing.
Still other owners have taken to social media to air their grievances, and Tesla has taken notice on all levels, including their top executives. Recently, a Model X owner took to the popular message board Reddit to tell the story of his falcon door opening on the freeway while traveling at speed with their child also in the car sitting next to it.
The thread went viral and elicited more than 100,000 responses, but perhaps none more unexpected and surprising than the one from Jon McNeill, the President of Global Sales and Service of Tesla. McNeill invited the owner to contact him directly and share his experience along with the VIN# of his Model X so the issue could be directly addressed.
This level of attention from the highest echelons of the company serves two purposes for Tesla: it demonstrates that executives are well-aware of the issues that have plagued some owners and shows they're working hard to find a solution, and it quells some of the negative press and connotations that can become associated with vehicles if serious issues are left unaddressed for too long.
For a car as expensive as a Tesla can be, this could be a huge money-saving tactic, as a number of lemon law claims could wind up a financial disaster for the still relatively young automaker. The original post that went viral insinuated that the user was considering pursuing a lemon law claim, and the ability to prevent these claims can help save the company a lot of money. Numerous owners have already gone this route with the much-maligned Model X vehicles, so stopping as many claims as possible is a high priority for the company, particularly ahead of its extremely important Model 3 launch.
Have you purchased a vehicle from a dealer that's given you nothing but headaches? You may have a lemon on your hands. At Norman Taylor & Associates, we believe you deserve answers and car manufacturers deserve to be held accountable for the vehicles they place on the road. We have successfully recovered more than $120 million on behalf of our clients, and earned numerous other distinctions, including selection to California Super Lawyers®.
If you have unsuccessfully tried to repair the same problem more than twice on your new vehicle, call Norman Taylor & Associates today at 818.244.3905 for a free consultation and find out if you have a lemon on your hands.