Tesla Model S and Model X Suspension Defect Class Action Lawsuit Filed in California
Norman Taylor & Associates
March 30, 2023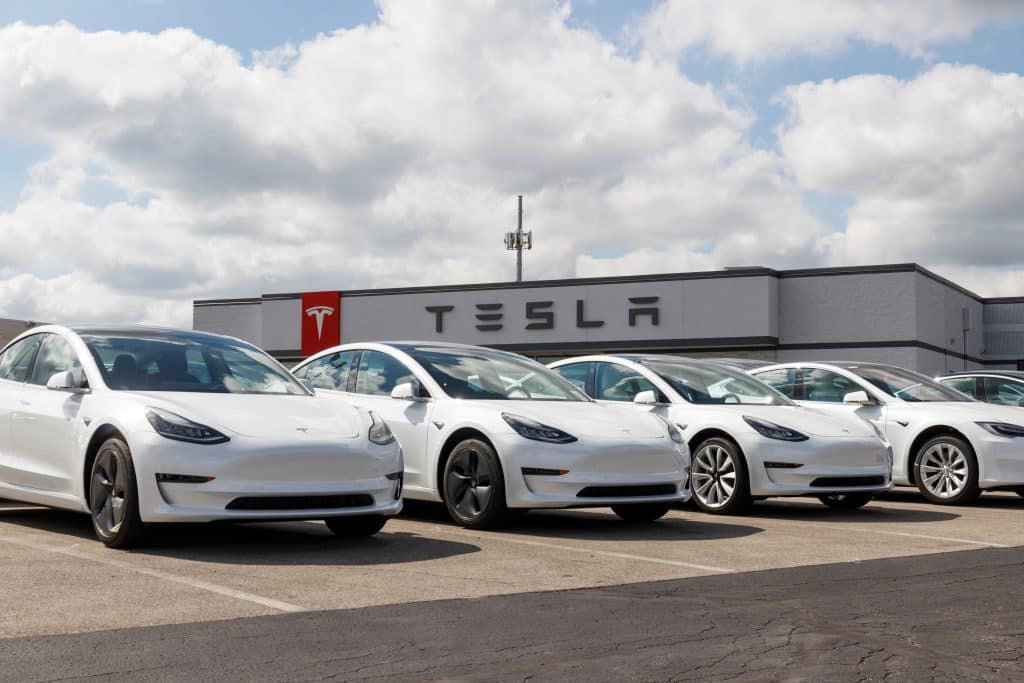 A recent class action lawsuit filed in the Northern District of California alleges Tesla sold Model S and Model X vehicles with a suspension defect.
Plaintiffs claim that the Tesla vehicles at issue have one or more defects in their suspension system that cause the "front and rear control arm assembly components to prematurely loosen, wear, or crack." Some complain that this issue can cause the suspension to fail, leading to a loss of control and potentially serious accidents.
So far, there haven't been any reports of crashes, property damage, injuries, or deaths related to this defect. If you own a Tesla Model S or Model X and notice suspension issues, here's what you need to know.
Tesla Class Action Lawsuit Filed in Northern California
The plaintiffs filed a third amended class action complaint against Tesla over suspension issues in April 2022. They are seeking compensation for the cost of repairs and damages for the diminished value of their vehicles due to the defect.
The lawsuit seeks to represent all owners and lessees of Model S and Model X vehicles who reside in California and Oregon.
Why Was This Lawsuit Filed?
The class action complaint alleges that one or more hidden flaws in Tesla Model S and Model X's suspension systems result in the front and rear control arm assembly components becoming loose, worn, cracked, or broken.
The plaintiffs claim that Tesla knew about the defect as early as 2016 but failed to issue a recall or offer a fix to affected vehicles. They also allege that Tesla's response to reports of suspension failure in its cars has been inadequate – denying the existence of the defect, blaming drivers for causing the issue, and refusing to cover the cost of repairs for affected vehicles.
In a statement responding to the lawsuit, Tesla denied the allegations and stated that the company "goes to great lengths to ensure the safety and reliability of all our vehicles." Tesla also noted that the National Highway Traffic Safety Administration (NHTSA) investigated the alleged defect in 2020 and found no evidence of a safety defect.
Tesla Vehicles Included in the Class Action Lawsuit
The class action complaint alleges the suspension defect affects all Tesla Model S and Model X vehicles produced between September 2013 and October 2018.
Consumer Complaints: Tesla Suspension
This isn't the first time Tesla has faced legal action over alleged vehicle defects. There are numerous complaints online with car owners having the same issues.
2018 and 2019 Tesla 3: Upper Control Arm Ball Joint Issues
In 2021, Tesla notified Model 3 owners to proactively address problems with their vehicle's upper control arm. The issue, if left unchecked, could lead to a loss of control while driving, posing a safety hazard. These vehicles also allegedly tend to develop a loud squeaking noise.
According to Tesla, the affected Model 3 vehicles were manufactured between 2017 and 2019.
The control arm is an essential component of a vehicle's suspension system. In the case of the affected Model 3's, the issue is related to the connection between the control arm and the steering knuckle, which could become loose over time due to a manufacturing error. This could result in losing control, particularly at high speeds or when making sharp turns.
While there have been no reported accidents or injuries related to this issue, one Tesla Model 3 owner reported that they were driving on the highway when they suddenly lost control of the vehicle. Upon inspection, they discovered that the control arm had broken, causing the wheel to detach from the car.
Tesla is taking proactive measures to ensure its customers' safety. The company has contacted owners via email, advising them to bring their vehicles in for inspection and, if necessary, repair.
What Are My Rights if My Tesla Has Suspension Issues?
Are you a current or former owner or lessee of a Tesla Model S or Model X vehicle manufactured between September 2013 and October 2018? You may be eligible to file a lemon law claim if you have experienced repeated suspension issues with your Tesla that haven't been resolved after multiple repair attempts.
Under California's lemon law, if a consumer is sold a "lemon," the manufacturer must buy back, refund, or replace the vehicle.
Contact Our Experienced California Lemon Law Attorneys
Were you sold a faulty vehicle? Don't wait; contact Norman Taylor & Associates today at 818-244-3905 for a FREE case review. Our California lemon law firm is committed to providing compassionate representation for our clients while aggressively pursuing justice on their behalf.
Schedule my consultation