How to Avoid Buying a Lemon: 7 Used Car Tips
Norman Taylor & Associates
August 21, 2023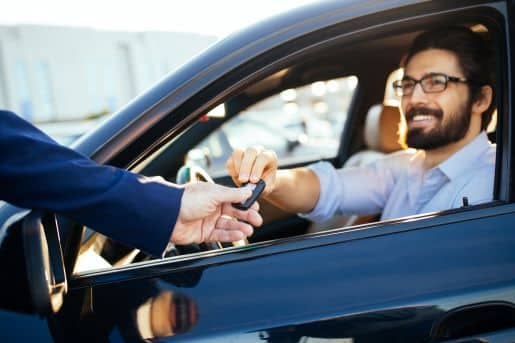 Purchasing a used car can be an exciting venture, but it can also become a nightmare if you end up with a lemon. A lemon car is one that comes with undisclosed defects, issues, or damage, leaving you with expensive repair bills and an undrivable vehicle.
To protect yourself and your wallet, follow these steps to avoid buying a lemon.
What Is a Lemon Car?
In California, a lemon is defined as a vehicle with a substantial defect that impairs its use, value, or safety.
To be considered a lemon, the car must meet certain criteria, such as having recurring issues that cannot be repaired within a reasonable number of attempts or being out of service for an extended period due to repairs. It's important to familiarize yourself with your state's lemon laws, as they may vary.
Steps to Avoid Buying a Lemon Car
Research the Vehicle's History

One of the first steps you should take when considering a used car is to research its history.

Request a vehicle history report from reputable third-party services like Carfax or Experian Automotive. These reports provide valuable information about the car's past, including any reported accidents, flood or fire damage, and whether the vehicle has a salvage title. It may even alert you to possible odometer fraud.

A detailed history report can tell you things about a car that the seller might not disclose.

Inspect the Exterior and Interior

A careful check of the car, inside and out, is crucial to find any hints of past problems. Begin by looking at the vehicle's exterior for scraped paint, dents, parts that don't match, and broken lights. Make sure the doors fit well, and there's no shoddy fixing.

Inside, search for cracks on the dashboard, missing buttons and knobs, drooping ceiling fabric, and worn seatbelts. This could mean the car had an accident or has high mileage. Stained carpeting, intermittent electrical problems, and a musty smell are signs of past flood damage.

Check the Reliability Record

To judge if a used car is dependable, consult reliable sources like Consumer Reports. They release an annual survey that ranks the best and worst used vehicles based on owner experiences. This can help you see which makes and models are usually reliable.

Have the Vehicle Inspected by a Mechanic

Before you make your choice, having the used car inspected by a trusted mechanic is crucial. A professional can reveal potential problems that may not be apparent to the untrained eye. They'll carefully examine the engine, exhaust, brakes, and other vital parts.

If the seller won't let a separate inspection happen, that's a warning sign, and you might want to search somewhere else for your buy.

Go for a Test Drive

Taking the car for a test drive can help you see how well it works and identify any problems.

Pay attention to how the car starts, speeds up, and shifts gears. Try the steering and listen for strange sounds. Make sure things like the AC, radio, and power windows work. Mimic various driving scenarios to really understand how the car performs.

Research Recalls

Checking for recalls on the vehicle you want is essential.

Manufacturers issue recalls to address safety or performance-related problems that affect specific car models. Research whether the car has any open recalls and if the necessary repairs were performed. If there are recalls, make sure the dealership or seller agrees to fix them before you buy.

Look at Dealership Reviews

Researching the dealership's reputation is as important as inspecting the vehicle itself. Read reviews from past buyers of used cars there. Positive reviews indicate a trustworthy, reliable seller, while negative reviews should be a cause for concern.

Additionally, check the Better Business Bureau for any complaints against the dealership. Choose a dealership with a strong track record of customer satisfaction.
Contact Our Experienced Lemon Law Firm Today!
Even if you're careful, getting a lemon car is still possible.
If you bought a used car that keeps breaking down, you may have rights under California's lemon law. Contact our knowledgeable attorneys at Norman Taylor & Associates for a free case review! With decades of experience, we've recovered millions for owners and lessees of defective vehicles.
Call 818-244-3905 today to learn more about your rights and options.
Schedule my consultation