Mercedes-Benz Recalls Over 300k Vehicles for Risk of Engine Stalling
Norman Taylor & Associates
January 17, 2023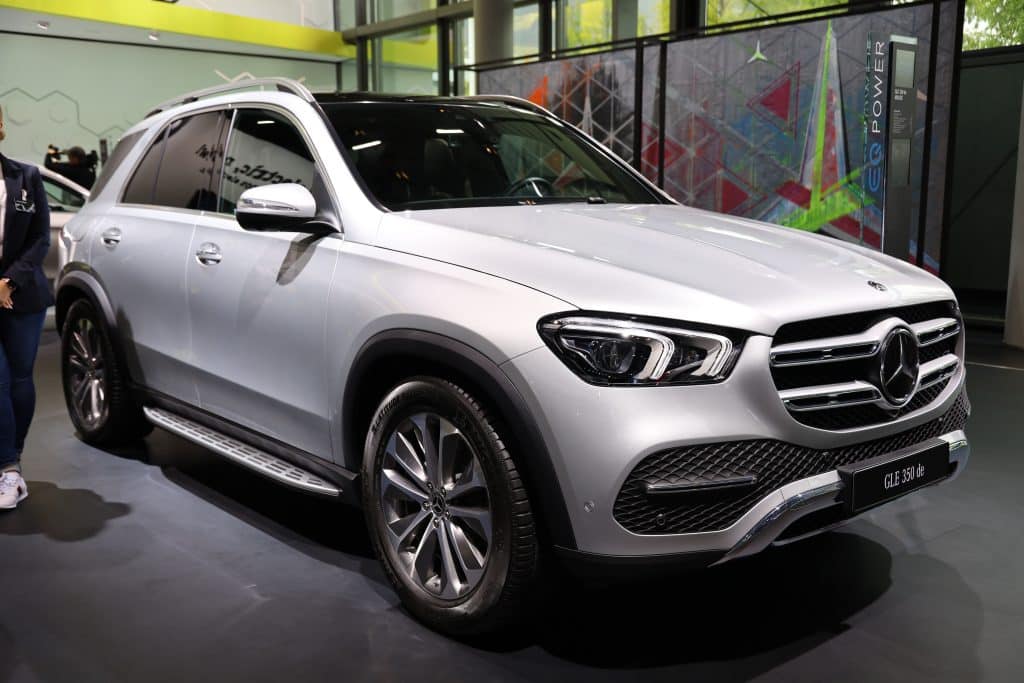 Mercedes-Benz recalled 324,000 vehicles in December 2022 for a water-intrusion defect that can cause the car's engine to stall out, increasing the risk of a crash.
Here's what you need to know:
The problem: Water builds up in the wheel well of the spare tire, which can damage the fuel pump control unit. If a car's fuel pump doesn't work properly, the engine won't get enough fuel to run, and it can stall out.
Vehicles affected: Vehicles affected include 2012-2020 ML and LE SUVs (see a full list below).
The solution: Dealers must install a water drain plug, inspect for water intrusion, and replace the fuel pump control unit if needed, free of charge.
So far, there haven't been any reports of crashes, property damage, injuries, or deaths related to this defect. If you own a Mercedes and have noticed any signs of water damage or engine issues, here's what you need to know.
Mercedes-Benz Vehicles Affected by the Recall 
Vehicles included in the December 2022 recall are:
2012-2015 Mercedes-Benz ML350
2012-2014 Mercedes-Benz ML550
2012-2015 Mercedes-Benz AMG ML63
2015 Mercedes-Benz ML250
2015 Mercedes-Benz ML400
2016 Mercedes-Benz GLE300D
2016 Mercedes-Benz GLE450
2016-2020 Mercedes-Benz AMG GLE63
2016-2018 Mercedes-Benz GLE350
2016-2019 Mercedes-Benz GLE400
2016-2018 Mercedes-Benz GLE550E
2017-2019 Mercedes-Benz AMG GLE43
You can see if your car was affected by entering the VIN on the official Mercedes recall page.
Why Were Mercedes-Benz Cars Recalled? 
This recall poses a safety threat to vehicle owners of the cars listed above. If your car stalls out it could leave you stranded somewhere. In a worst-case scenario, if your car stalls while you're driving, it increases the risk of a crash.
Certain Mercedes-Benz vehicles are at risk of stalling out due to a drainage issue with the spare tire wheel well. Instead of the water draining out, it builds up in the wheel well and can damage the fuel pump control unit, which is responsible for making sure your engine has enough gas to operate. 
When a fuel pump fails, so does your engine, causing your car to stall out. Until this issue is fixed, your car won't be drivable. 
Signs Your Mercedes Has a Water Intrusion Defect
A few signs of this water intrusion defect include:
Damp carpets in the rear of the vehicle
Hearing water sloshing sounds from the spare wheel well area
Check engine light is illuminated
How is Mercedes Fixing This Water Intrusion Issue?
Mercedes offered to fix this issue free of charge by having its dealerships perform the following repairs:
Installing a water drain plug so water doesn't build up
Inspecting for signs of water damage
Replacing the fuel pump control unit if necessary
If you have any of the vehicles listed above, it's important to call your local dealership and get this problem fixed before it turns into a dangerous fuel pump issue.
What Should You Do if Your Mercedes Was Recalled?
Mercedes urges affected vehicle owners to have their cars repaired by the dealership. Owners can call Mercedes-Benz USA customer service at 800-367-6372 to find an authorized repair facility.
Does Your Mercedes Have Problems With the Engine Stalling?
You deserve to drive a safe, well-running vehicle. You shouldn't have to worry about your fuel pump failing and stalling out while driving, especially when you pay the price for a luxury vehicle.
Our California lemon law firm is dedicated to protecting your consumer rights and fighting for the compensation you may be owed by a car manufacturer.
If you think your Mercedes qualifies as a lemon or simply what to know if you have any legal options, our team is ready to help. Contact us today for a FREE consultation.
Schedule my consultation