Mercedes-Benz Recalls 28,000 Vehicles for Risk of Fire
Norman Taylor & Associates
February 22, 2023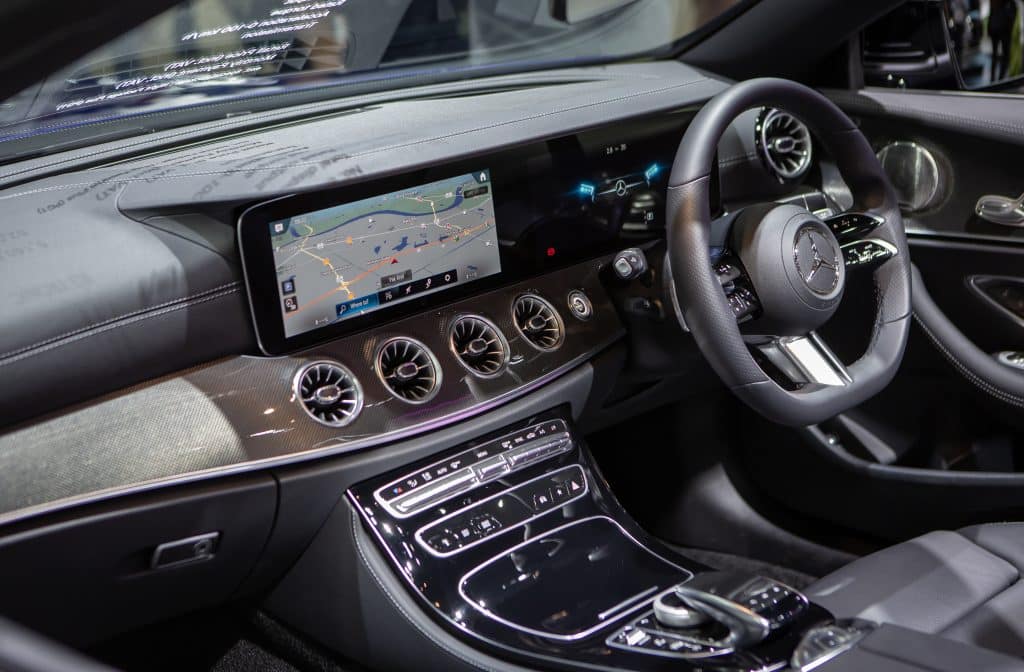 Mercedes-Benz recalled almost 28,000 vehicles in January 2023 for risk of fire. The German automaker stated that a wiring defect could short-circuit the electrical system, leading to increased fire risk if the ignition is turned off for long periods. 
Here's what you should know:
The problem: The defect allows water from external sources to enter the electrical components of the car's wiring harness. This causes a short circuit that can easily ignite.
Vehicles affected: The recall affects various models, including the C-Class, E-Class, and GLC (see complete list below). 
The solution: Dealers will check the electrical connectors of qualifying vehicles and repair them free of charge. They may also install an additional bracket to reduce harness tension.
According to Mercedes-Benz, numerous claims tie back to this issue, some of which allegedly led to "thermal events." The automaker began notifying owners by mail in September 2022.
Mercedes-Benz advises affected vehicle owners to be vigilant and monitor their cars for any signs of electrical issues. Here's everything you need to know.
Mercedes-Benz Vehicles Affected by the Recall
Vehicles affected by the January 2023 recall include:
2019-2021 Mercedes-Benz CLS53
2019-2023 Mercedes-Benz E53 Cabriolet
2019-2023 Mercedes-Benz E53
2019-2023 Mercedes-Benz E53 Coupe
2019-2023 Mercedes-Benz GT53
2021-2023 Mercedes-Benz GT43
2019-2023 Mercedes-Benz CLS450
2021-2023 Mercedes-Benz E450 Cabriolet
2021-2023 Mercedes-Benz E450 Wagon
2021-2023 Mercedes-Benz E450 Coupe
2021-2023 Mercedes-Benz E450
You can enter your car's 17-digit vehicle identification number (VIN) on the official Mercedes-Benz recall page to see if yours is affected.
Why Were Mercedes-Benz Cars Recalled?
Electrical issues can threaten vehicle owners of the cars listed above. A car catching fire could leave occupants and bystanders with severe injuries or death.
Several Mercedes-Benz models have a misrouted wiring harness that allows water to come into contact with an electrical connector. If this happens, the cables could corrode, short-circuit, and cause a fire.
This recall is part of the automaker's commitment to ensuring the safety of its customers. Mercedes-Benz has stated that they are working closely with regulators to resolve the issue as quickly as possible.
Signs Your Mercedes-Benz Has a Misrouted Wiring Harness
According to Mercedes-Benz, affected vehicle owners first noticed their car's yellow "battery" warning light was on. Others reported a 4Matic Malfunction warning message displayed on the digital instrument cluster behind the steering wheel.
How is Mercedes-Benz Fixing This Electrical Issue?
Mercedes-Benz urges owners to bring their vehicles to its dealership for a free inspection and the following repairs:
Inspect the wiring harness for signs of corrosion
Replace or reroute the harness if necessary
Install an additional bracket to reduce harness tension
What Should You Do If Your Mercedes Was Recalled?
Owners can call Mercedes-Benz USA customer service at 800-367-6372 or visit their website for more information about the recall.
Contact Our Experienced California Lemon Law Attorneys Today!
If your Mercedes-Benz has electrical issues that haven't been fixed after multiple trips to the dealership, you could have a lemon on your hands. Contact Norman Taylor & Associates for a free case review today! 
Our California lemon law firm dedicates itself to protecting your consumer rights and fighting for the compensation a car manufacturer might owe you. Don't hesitate to call 818-244-3905 for more information.
Schedule my consultation