Mazda Valve Stem Seal Lawsuit: Excessive Oil Consumption and Engine Failure
Norman Taylor & Associates
June 26, 2023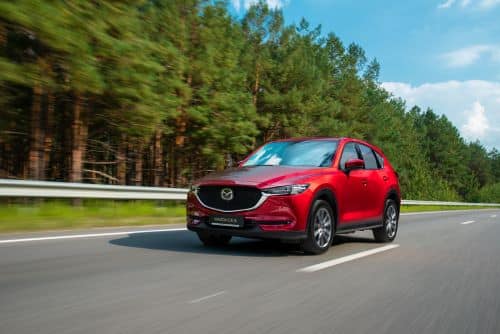 Mazda Motor of America, Inc, is facing a class action lawsuit over their vehicles' alleged valve stem seal defects, leading to excessive oil consumption and potential engine failure. Former and current owners or lessees of 2021 Mazda CX-30, CX-5, CX-9, Mazda3, and Mazda6 vehicles are seeking legal recourse for the damages caused by these defects.
Read about the details of the lawsuit, the alleged problems with the valve stem seals, and Mazda's response to the issue here.
Mazda Class Action Lawsuit Filed in Central California
The class action lawsuit was filed by Washington plaintiff Gary Guthrie, who seeks to represent a nationwide class and California subclass of owners and lessees of affected Mazda vehicles.
The lawsuit alleges that Mazda knowingly sold vehicles with severe oil consumption defects and failed to address the issue adequately. If successful, the case could result in compensation for affected owners and lessees to cover the costs of excessive oil consumption and potential engine damage. Moreover, the plaintiffs demand that Mazda provide a permanent fix for the valve stem seal problems and ensure the long-term reliability of their vehicles.
Why Was This Lawsuit Filed?
According to the class action lawsuit, Mazda vehicles have defective valve stem seals that allow engine oil to leak into combustion chambers. This defect can lead to excessive oil consumption between regular oil change intervals, posing a risk of engine damage and failure.
The alleged valve stem seal problems have been known to Mazda since the vehicles were first sold, but the company has concealed this information to continue selling the affected models.
How Is Mazda Fixing The Issue?
While it's alleged that Mazda knew about the valve stem seal problems, the automaker hasn't done much to address the issue. That said, they have issued several technical service bulletins.
Mazda Valve Steam Seal Bulletins
November 2020
In November 2020, Mazda issued an "M-Tip" bulletin for 2021 CX-5, CX-9, and Mazda6 vehicles, acknowledging customer complaints about high engine oil consumption. The bulletin stated that repairs aren't necessary if the car consumes less than one liter of engine oil within 1,200 miles. However, this contradicts Mazda's owner's manual and warranty, which specify an oil change interval of 10,000 miles or one year.
October 2021
The following year, Mazda released another bulletin for 2021 Mazda CX-30, CX-5, CX-9, Mazda3, and Mazda6 vehicles built before September 14, 2021. The notice addressed a "Low Engine Oil Level" warning message and a check engine light, indicating low oil levels without visible leakage. Mazda advised dealerships to temporarily top off the engine oil, suggesting that valve stem seal damage is causing oil to leak into the combustion chamber.
What Are My Rights If My Mazda Has Oil Consumption Issues?
Numerous consumers have reported experiencing oil consumption issues in their Mazda vehicles. Complaints range from low oil level warning lights coming on shortly after an oil change to the smell of burning oil and stalling while driving. These issues are not only inconvenient but can also pose a safety risk on the road.
Affected Mazda owners may have rights under the Lemon law, which protects consumers who have purchased or leased defective vehicles. The Lemon law requires manufacturers to replace or refund the car after a reasonable number of repair attempts have failed to fix the defect. If you own a 2021 Mazda and suspect it has an oil leak issue, it is essential to understand your rights and take appropriate action.
Contact Our Experienced California Lemon Law Firm Today!
Are you experiencing unresolved oil consumption issues with your Mazda? It could be a lemon. Call Norman Taylor & Associates at 818-244-3905 today for a FREE case review! Our California lemon law firm prioritizes your rights and offers personalized solutions.
Schedule my consultation