Is the Lemon Law Limited by Mileage?
Norman Taylor & Associates
February 20, 2018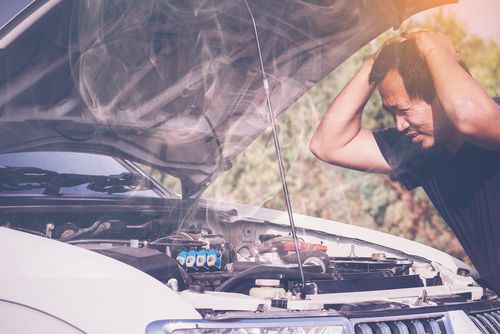 When you lease or purchase a new vehicle, it should be problem-free. It shouldn't break down. It shouldn't leave you stranded by the side of the road, and it certainly shouldn't put your life or your passenger's lives in danger.
What do you do if your new vehicle is having mechanical problems or endangering your safety? What if instead of enjoying your new vehicle, it's turning into a real headache because its problems have forced you to return to the dealer for service, not once but multiple times?
If a dealer cannot repair a defective vehicle, the consumer is protected under California's lemon law, assuming the defects are covered under the manufacturer's warranty. These protections are provided by the Song-Beverly Consumer Warranty Act, otherwise known as California's "lemon law."
What About the 18,000 or 18-Month Rule?
If you're like a lot of consumers, you've been doing your research on the Internet. Your research may have led you to wonder, "Does the lemon law only apply to the first 18,000 miles or 18 months of the vehicle?" In a word – no. The mileage and "presumption" language of the Act are often and erroneously believed to be a limitation. But it is NOT. Without getting too technical, this information is used by the court only at the time of trial, and gives the consumer some advantages. But, the actual test is whether someone has given a manufacturer a reasonable opportunity to repair a substantial defect on the vehicle.
Fortunately for consumers, California's lemon law is not strictly limited by the miles or age of the vehicle. As long as the manufacturer's new car warranty is still in effect, the law applies. Sometimes, consumers have even more time. In many cases, a vehicle will still qualify under the lemon law, even if the vehicle is outside the warranty period, as long as the first attempt to repair the defective vehicle occurred before the warranty expired.We hope this post has answered your questions. If you have purchased or leased a defective vehicle, we urge you to contact Norman Taylor & Associates to set up a free case evaluation. We would be happy to help you determine if you have grounds to file a lemon law case in California.