Hyundai and Kia Recall 570,000 Vehicles Due to Fire Risk
Norman Taylor & Associates
May 5, 2023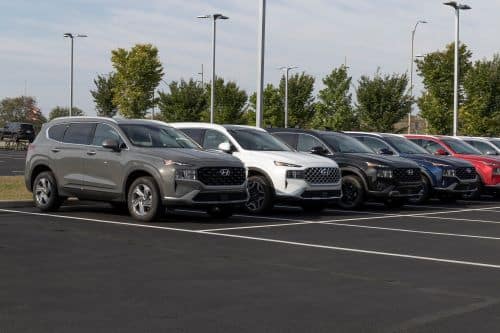 Hyundai and Kia have issued a recall for 570,000 vehicles due to a potential fire risk. 
The issue stems from tow hitch wiring harnesses with modules purchased through Hyundai or other authorized retailers. A circuit board in the module could be susceptible to water, which can cause an electric short and result in fire.
Here's what you should know:
The problem: The recall was prompted by reports of engine fires caused by a faulty circuit board. According to the National Highway Traffic Safety Administration (NHTSA), the circuit board in question can cause a short circuit, which may lead to a fire in the engine compartment.
Vehicles affected: Certain Hyundai Santa Fe, Hyundai Santa Fe PHEV, Hyundai Santa Cruz, and Kia Carnival vehicles were recalled.
The solution: Hyundai says it will notify affected vehicle owners of the recall and replace the faulty circuit board free of charge. The automaker advises owners to park their vehicles outdoors and away from structures until the repair is complete.
Despite many recalls, Hyundai reports only six incidents and one fire that could be related to this problem. There have been no reported incidents with the Kia Carnival, which uses a "substantially similar" trailer harness.
This is the latest in a series of recalls related to this issue, with the first affecting over 280,000 Hyundai Palisades and Kia Tellurides in August 2022. Four potentially related fires and 13 melted modules were reported in the previous recall.
Hyundai and Kia Vehicles Affected by the Recall
The vehicles included in the recall are:
2019-2023 Hyundai Santa Fe
2021-2023 Hyundai Santa Fe PHEV
2022 Hyundai Santa Cruz
2022-2023 Kia Carnival
Why Were Hyundai and Kia Vehicles Recalled?
Hyundai issued a recall for certain vehicles due to concerns regarding a circuit board in the tow hitch harness. The affected vehicles are equipped with a 4-pin tow hitch harness connector susceptible to water intrusion, which could short and cause a fire.
The harness has constant power, so the risk of a short circuit remains even when vehicles are shut off.
How Are Hyundai and Kia Handling The Issue?
The solution involves installing a new wire extension kit with improved waterproofing measures to prevent water ingress. You can also have a new 15-amp fuse installed to reduce fire risk.
While owners await repairs, they can visit a Hyundai or Kia dealership to remove the fuse to the tow hitch module.
Owner notification letters will be mailed to those affected in May 2023. In the meantime, you can enter your car's 17-digit identification number (VIN) on the official Hyundai safety recall page to see if yours is affected.
Signs Your Hyundai or Kia Has a Water Intrusion Issue
Water intrusion issues can be difficult to diagnose, but there are some common signs that your Hyundai or Kia may be experiencing this problem. Here are a few things to look for:
Corrosion or rust – Check the connector for signs of corrosion or rust. If you notice any deterioration, it's likely water has gotten into the connector.
Electrical problems – Water intrusion can cause electrical problems in your car, including issues with your trailer lights or turn signals.
Moisture or condensation – Look for water droplets or a foggy appearance inside the connector. 
Burnt or melted wires – Electrical shorts can lead to burnt or melted wires.
What Should You Do if Your Hyundai or Kia Was Recalled?
According to Hyundai, all affected vehicles are still safe to drive, but the company recommends that owners park them outside and away from structures until the recall work is complete.
Hyundai and Kia are offering loaner vehicles to customers if they need to keep their cars for an extended period for repairs. 
Contact Our Experienced Lemon Law Firm
Engine fires can happen unexpectedly and are extremely dangerous. It's essential that owners take the necessary steps to address these issues as soon as possible to ensure their safety and the safety of those around them.
Whether you think your Hyundai or Kia qualifies as a lemon or want to know if you have legal options, contact Norman Taylor & Associates today!
We understand every case is unique, so we provide personalized attention and tailored solutions for every client. Don't hesitate to call 818-244-3905 for a free consultation with our experienced lemon law attorney.
Schedule my consultation