Hyundai, Kia, and Genesis EV Charge Port Defects Cause Lawsuit
Norman Taylor & Associates
October 3, 2023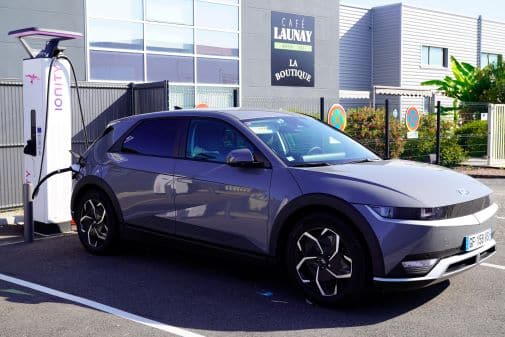 Hyundai, Kia, and Genesis are facing a class action lawsuit filed by owners of their electric vehicles (EVs). The lawsuit alleges a charging port defect causes overheating during charging sessions, resulting in prolonged charge times or complete charging failures. Learn more about the case below!
Hyundai-Kia-Genesis Class Action Lawsuit Filed in California
The class-action lawsuit alleges that the charging ports of Hyundai, Kia, and Genesis EVs have a defect that leads to overheating during the charging process. Owners claim the defect causes the charging ports to overheat within as little as 30 to 60 minutes.
The plaintiffs argue that despite the vehicles being advertised as capable of being fully charged in a certain time frame using a level 2 charger, the actual charging experience falls short of these promises.
What Vehicles Are Affected?
The vehicles implicated in the class action lawsuit include:
Hyundai Ionic 5
Hyundai Ionic 6
Kia EV6
Genesis GV60
These EVs are marked as offering efficient charging times when using a level 2 charger. However, according to the lawsuit, the charging systems in these vehicles are defective, causing overheating of the charging ports and subsequent charging issues.
Why Was the Lawsuit Filed?
Owners of the affected vehicles claim the charging port defect impacts the charging experience. Some owners have reported having to unplug and replug the chargers to restart the charging process.
Additionally, owners who charge their vehicles overnight often find them not fully charged or not charged at all in the morning. The overheating chargers may also cause damage to other vehicle components, as alleged in the lawsuit.
How Are Hyundai and Kia Fixing This Issue?
Hyundai, Kia, and Genesis have taken some steps to address the alleged charging port defect. A software update was released aimed at mitigating the overheating issue. However, according to the lawsuit, it didn't effectively resolve the problem but lowered the charging speeds to prevent overheating.
As a result, the charging times increased exponentially, leaving owners with significantly longer charging periods, sometimes exceeding 10 hours.
Technical Service Bulletin (TSB)
A Technical Service Bulletin (TSB) was issued to dealers in response to the charging port issues. TSB 23-EV-003h addresses the intermittent charging failures experienced by some electric vehicles.
However, the lawsuit claims the TSB fails to mention how the software update doubles the charging time. Owners have reported that even with manual adjustments to the charging current, some vehicles still experience charging failures, requiring even longer periods to charge fully.
Legal Implications and California Lemon Law
This class-action lawsuit raises important legal questions regarding owners' rights and potential compensation. Under California lemon law, which applies to qualifying "lemons," owners may be entitled to significant remedies.
If a vehicle is deemed a lemon, the manufacturer may be required to repurchase the car or refund the payments made, including down payments, taxes, finance charges, and more.
Contact Our California Lemon Law Firm Today!
If you're looking for a trusted lemon law firm in California, contact Norman Taylor & Associates today. Our experienced attorneys specialize in lemon law cases and can provide you with the necessary guidance and representation to pursue your claim. Don't hesitate to take action and assert your rights as a consumer.
Call 818-244-3905 today to schedule a FREE consultation for your 2016 or newer vehicles!
Schedule my consultation