Is Your New Motorhome a Lemon?
Norman Taylor & Associates
March 18, 2023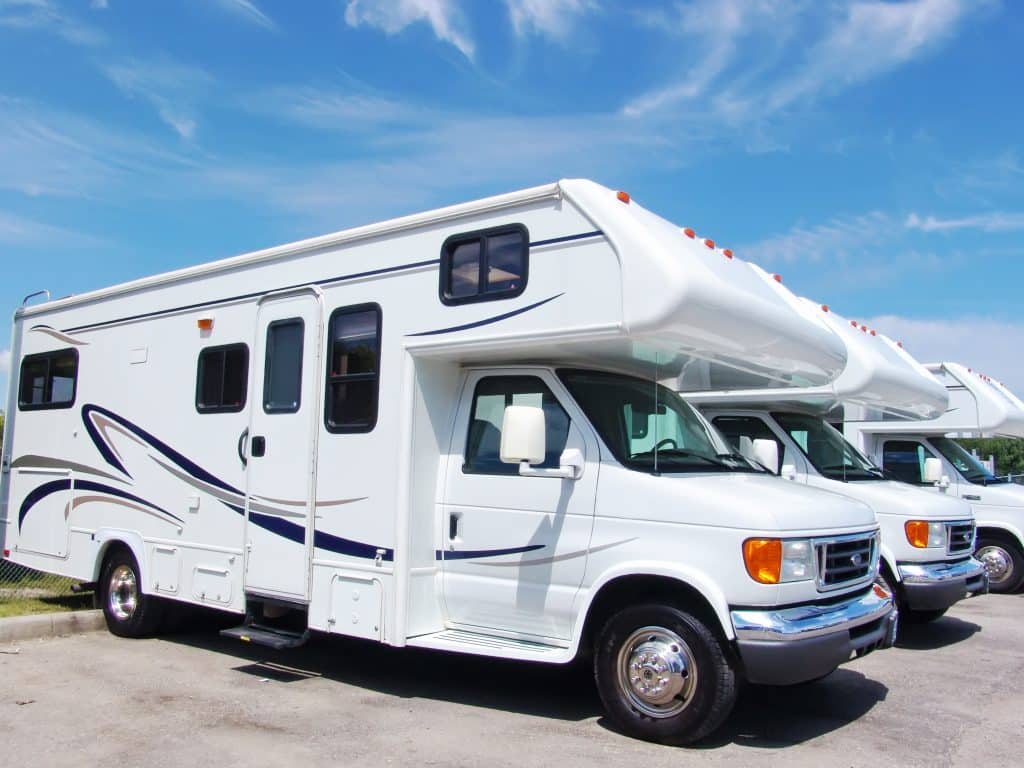 Purchasing a motorhome likely means the start of new adventures for you and your family. However, nothing puts a damper on road trips, like recurring problems that affect the safety or functionality of your new RV. If you're in this situation, know you might have legal grounds to file a lemon law claim for a refund or replacement vehicle.
Here are several motorhome defects to look for and tips to avoid buying a faulty vehicle in the first place.
Common Types of Motorhome Defects
You expect your motorhome or recreational vehicle (RV) to operate as it should. Unfortunately, new motorhomes straight from the manufacturer can come with defects.
Whether you purchase the latest model or a used vehicle, some of the most common RV problems include, but aren't limited to, the following:
Electrical system defects – Faulty wiring, malfunctioning electrical components, and other electrical issues are common problems in motorhomes.
Burst water lines – Leaks, water intrusion, and other water-related issues can cause significant damage to an RV's interior and structure.
Battery failure – Motorhomes can experience mechanical issues, such as engine and transmission problems and braking system failures.
Structural defects – These may include defects in the roof, walls, or other parts of the motorhome's structure, which can affect the vehicle's safety and integrity.
Does California Lemon Law Apply to RVs?
Yes, lemon law sometimes applies to RVs, including motorhomes and travel trailers. However, certain limitations apply.
California lemon laws are covered under the Song-Beverly Consumer Warranty Act, which protects buyers of new or used consumer goods. Therefore, you have rights if you purchase or lease a new or used RV with a severe defect that cannot be repaired after a reasonable amount of attempts.
Under California lemon law, an RV is considered a lemon if:
The RV's defect significantly impairs its use, value, or safety.
The manufacturer or dealer has made a reasonable number of attempts (3-4) to repair the defect, and the vehicle has been out of service for at least 30 business days.
The defect occurred during the warranty period.
The RV weighs under 10,000 lbs.
If your motorhome meets these criteria, you may be entitled to a refund or replacement under California lemon law. The manufacturer or dealer must do so if you meet the requirements and follow the proper procedures.
It's important to note that California lemon law only applies to RVs used for personal, family, or household purposes. It doesn't cover commercial RVs, including those used for business or rental.
If you believe your RV may be a lemon, we recommend consulting our experienced lemon law attorney to help guide you through the process and protect your rights.
Types of RVs Protected Under California Lemon Law
Class A, B, and C motorhomes
Fifth wheel trailers
Travel trailers
How to Avoid Buying a Lemon
Purchasing an RV can be a huge investment. Fortunately, there are several ways to protect yourself from buying a defective motorhome from the get-go, including:
Do your research – Before making a purchase, research the make and model of the RV. Look for common issues or recalls and read reviews from other motorhome owners.
Hire an inspector – Consider hiring a professional inspector to assess the RV. They can identify any potential problems you might overlook.
Check for water damage – Look for signs of water damage, wear and tear, and other issues affecting the RV's performance.
Test everything – Check the motorhome's appliances, air conditioning, heating, plumbing, and electrical systems.
Take a test drive – Drive the RV to see how it handles on the road. Pay attention to strange noises or vibrations, as these could be signs of a problem.
Check the warranty – Be sure the motorhome has a warranty and see what it covers. Knowing you're covered will give you peace of mind. Plus, it's needed to protect your consumer rights under California lemon law.
Contact Our Experienced California Lemon Law Attorneys
While it's never fun dealing with a defective motorhome, the good news is that lemon laws may protect you.
At Norman Taylor & Associates, we have over 50 years of combined experience fighting for consumer rights. Our head attorney, Norman Taylor, focuses solely on California lemon law and even wrote the book on the law used by juries throughout the state.
Contact us at 818-244-3905 for a FREE case review today!
Schedule my consultation