What Is a Lemon Law Buyback?
Norman Taylor & Associates
July 1, 2023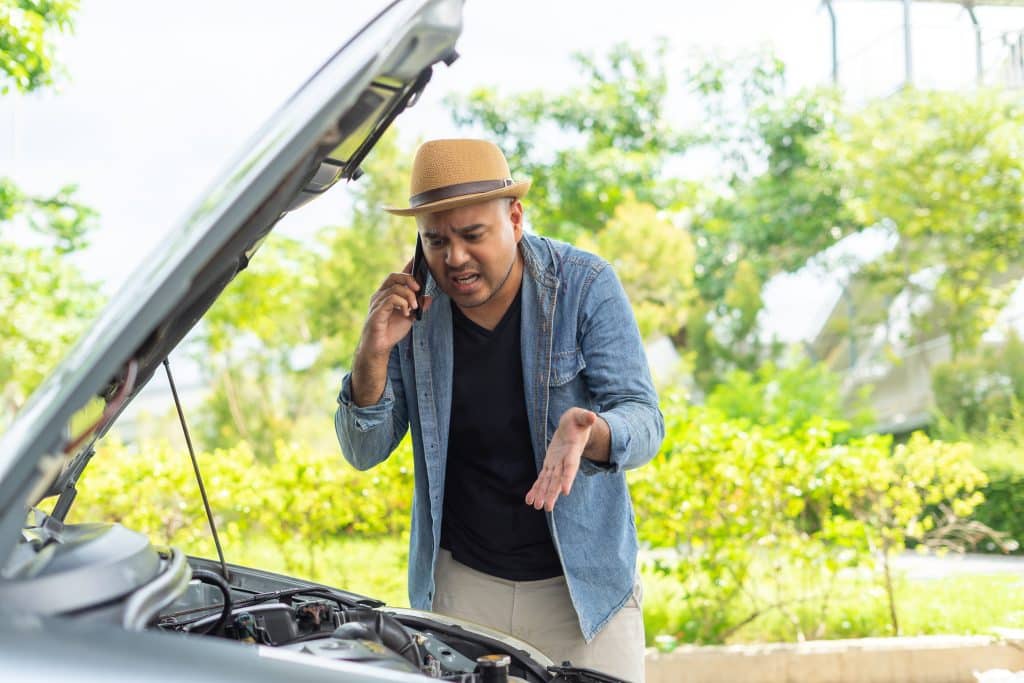 If you've ever purchased a new or used car, you know the excitement of getting behind the wheel of your new ride. Unfortunately, that feeling can quickly turn to frustration when your vehicle turns out to be a lemon – a car with significant defects impairing its use, value, or safety.
But did you know if you've purchased a lemon, you may be entitled to a buyback under California's lemon law?
Whether you're currently dealing with a lemon or simply want to be prepared if it ever happens to you, our experienced attorney explains what a lemon law buyback is and your rights as a consumer here.
What Is a Lemon Law Buyback?
Lemon law buyback vehicles are cars repurchased by the manufacturer because of warranty defects. In short, the manufacturer takes ownership of the car and puts a "lemon law buyback" designation on the title.
Lemon law buybacks are also called "warranty returns."
How Are Lemon Law Buybacks Different From Used Cars?
Lemon law buyback vehicles are more likely to have problems that aren't obvious when you buy them, otherwise known as latent defects.
In many states, the law requires a lemon buyback seller to tell you about the first owner's problems. However, these disclosures typically focus on the vehicle's history of issues rather than its current defects. The purpose of these disclosure provisions is to inform potential buyers that the previous owner encountered significant problems with the vehicle.
How Does a Lemon Law Buyback Work?
Under California's lemon law, if a car is determined to be a lemon, the manufacturer is required to replace the vehicle or refund the purchase price to the consumer. If the consumer chooses a refund, the manufacturer will reimburse them for various expenses. This includes money spent on down payments, monthly payments, and even the outstanding loan balance if the car was financed. Additionally, the consumer may be eligible for refunds of registration fees, towing costs, and rental car expenses.
However, it's important to note that a usage or mileage offset fee might be applied, which could reduce the refund amount. This fee accounts for the mileage or time the consumer used the car before experiencing any problems. The mileage offset is calculated based on the car's mileage when the initial issue occurred. For instance, if the car had transmission problems and was taken for repairs at 11,000 miles, the mileage offset fee will be determined based on the first 11,000 miles of usage.
What Makes a Car a Lemon?
If you have a new, leased, or used car in California with serious problems that can't be fixed after a reasonable number of attempts, the vehicle may be considered a lemon. The manufacturer is then required to replace the car or give you your money back.
Here are a few things to keep in mind if you think your car might be a lemon:
The car's warranty must cover the problem.
The defect substantially impairs the vehicle's use, value, or safety.
In California, if you have a lemon vehicle and the manufacturer doesn't provide a proper replacement or buyback offer after several unsuccessful repair attempts, you can take legal action and seek compensation. It's advisable to consult an attorney to explore your options.
What Happens When a Lemon Law Buyback Is Resold?
If a manufacturer buys back a car because it's a lemon, they can't just sell it again as if nothing happened. They must attach a decal to the vehicle, indicating it's a lemon law buyback. The decal should be placed on the left door frame, the main entry frame (e.g., the front door frame on an RV), or the left side if it doesn't have doors (e.g., a motorcycle).
When a warranty return vehicle is resold, the manufacturer must inform the new buyer about the buyback status. They must also report the original buyer's problems with the car and what repairs were made.
Additionally, the vehicle should have a 12-month/12,000-mile warranty covering the previously reported defect or issue.
Should I Avoid Lemon Law Buyback Cars?
Lemon law buyback vehicles are sold at reduced prices despite having relatively low mileage, which can appeal to buyers. However, there are a few points to be aware of before purchasing.
Firstly, the original problem may or may not be completely resolved in these vehicles. Manufacturers must disclose that the car is a lemon law buyback, but they're not obligated to fix the problem before selling it again. Plus, while many manufacturers make repairs before reselling, the problem can still be recurring – this is especially concerning if the issue affects the car's safety!
Additionally, lemon law buyback vehicles have limited resale value. Many buyers are wary of purchasing lemons, even if the problem has been resolved.
If you're comfortable with the risks, a lemon law buyback vehicle may be a good option. However, research the specific vehicle's history and have it inspected by a reputable mechanic before deciding. You should also check your state's lemon law regulations to understand your legal rights if you encounter any issues.
Contact Our California Lemon Law Firm
Are you dealing with a lemon? Don't face it alone – Norman Taylor & Associates is here to help.
With decades of experience and a commitment to protecting your consumer rights, our team of skilled attorneys has a proven track record of success. Call 818-244-3905 or contact us to schedule a consultation to discuss your case with one of our knowledgeable lemon lawyers today.
Schedule my consultation