GM Recalls 174,000 Vehicles Due to Fire Risk
Norman Taylor & Associates
May 24, 2023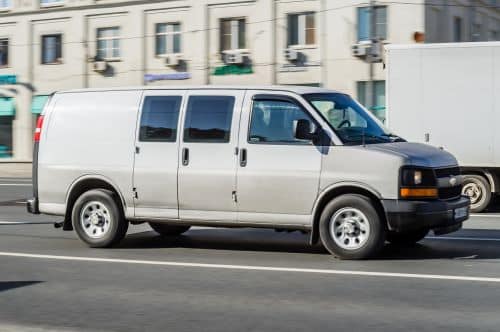 General Motors (GM) is recalling over 174,000 Chevrolet Express and GMC Savana cutaway vans from the 2003-2023 model years due to a fire hazard. The recall affects vans with an optional rear heating, ventilation, and air conditioning (HVAC) system.
According to GM, the HVAC's wiring can corrode and overheat, which could cause a fire. The company has received six reports of fires in affected vans but no injuries. Here's what you should know.
Vehicles Affected by the Recall
138,588 Chevrolet Express Cutaways manufactured between 2002 and 2023.
10,440 GMC Savana Cutaways manufactured between 2002 and 2023.
Why Were Chevy Express and GMC Savana Cutaways Recalled?
According to the statement released by General Motors, the affected vehicles are equipped with an unused circuit running from the front to the rear. Some final-state manufacturers may leave the circuit's connectors or cut wires unsealed during installation, which could lead to corrosion over time. This may affect the vehicle's electrical system and cause a safety hazard. 
How Is GM Fixing The Issue?
GM dealerships will seal the rear HVAC blower motor circuits at the left side B-pillars once recall letters are mailed in May 2023. The company advises owners to contact their local dealership or the GM customer service hotline for more information.
GM has assured customers that they take safety concerns seriously and are committed to addressing any issues that arise promptly and effectively.
What To Do if Your Vehicle Was Recalled
If your Chevy Express or GMC Savana cutaway was recalled, it's important to take immediate action to address the issue. Here are the steps you should take:
See if your vehicle is affected – Go to the National Highway Traffic Safety Administration (NHTSA) website and enter your 17-digit vehicle identification number.
Contact your dealer – If your vehicle is affected by the recall, contact your local dealer to schedule a repair appointment. They should replace or repair the faulty part(s) free of charge.
Keep records – Keep all documents related to the recall and the repair, including the repair order and any communication with the manufacturer or dealer. This is important if you have any issues in the future related to the recall.
Stay informed – Stay informed about future recalls by regularly checking the NHTSA website and keeping your contact information up-to-date with the manufacturer.
What Are My Rights if My Chevy Express or GMC Savana Has Electrical Issues?
According to California's lemon law, if a consumer is sold a "lemon," the manufacturer must issue a refund or replacement vehicle after they've had a reasonable amount of opportunities to repair the defect.
If you're wondering if the law applies to commercial vehicles, it does! However, there are a few additional requirements, including the following:
The vehicle must be purchased or leased for use primarily for business purposes.
The business that purchased or leased the vehicle must have at most five cars registered in California.
The "gross vehicle weight" must be less than 10,000 pounds.
If you believe your commercial vehicle is a lemon, contact an attorney specializing in these cases. They can help you understand your rights and file a claim against the manufacturer.
Contact Our California Lemon Lawyers Today!
If you own a Chevy Express or GMC Savana cutaway and have yet to take it in for repair or were denied service, contact Norman Taylor & Associates today!
Our California lemon law firm is dedicated to protecting your consumer rights. We understand every case is unique, so we provide personalized attention and tailored solutions for each client.
Don't hesitate to call 818-244-3905 for a FREE case review today!
Schedule my consultation