Chevrolet Recalls Over 50,000 Vehicles Due to Fire Risk
Norman Taylor & Associates
March 27, 2023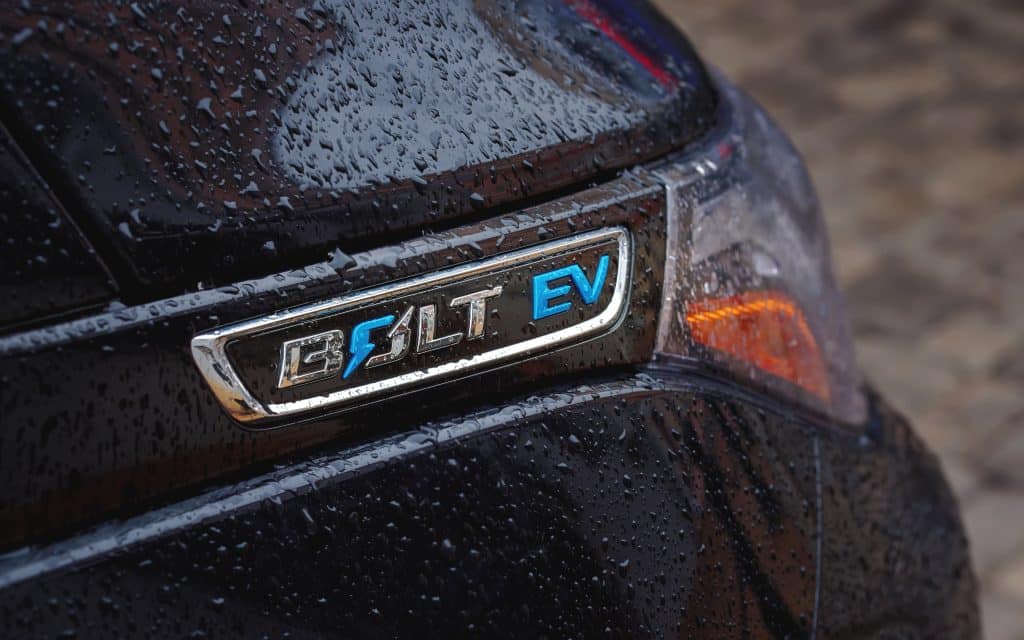 In August 2021, GM announced a third recall of the Bolt EV, covering over 141,000 vehicles due to a potential fire risk. The company urged owners to park outside and not leave their cars charging overnight.
The recall affects Bolt EV vehicles manufactured between 2017 and 2022 and 2022 Bolt EUV models. According to GM, the problem stems from a manufacturing defect in the high-voltage battery pack that could cause a fire.
Here's what you need to know:
The problem: The fires resulted from a manufacturing defect in the batteries produced by LG Chem, a South Korean battery supplier. This defect can cause the battery cells to short circuit, leading to fire risk.
Vehicles affected: All Chevrolet Bolt EV and EUV vehicles, including those that may have received an earlier recall repair for the fire risk issue.
The solution: The issue can be fixed with a software update completed at a GM EV dealer.
Chevrolet Vehicles Affected by the Recall
Since 2020, GM has recalled 141,000 electric vehicles over six model years — every Bolt EV manufactured since December 2016.
You can enter your car's 17-digit vehicle identification number (VIN) on the official Chevrolet recall page to see if yours is affected.
Why Were Chevrolet Bolt EV and Bolt EUV Cars Recalled?
GM recalled Chevrolet Bolt EV and Bolt EUV vehicles due to concerns regarding their battery packs. Specifically, there were reports of at least 16 vehicles (two were parked and turned off) experiencing battery fires, which led to the third recall.
While not every car with this fault will burst into flames, the recall aimed at addressing the risk of battery fires caused by two separate issues: one involving battery cell manufacturing defects that could result in a fire and another involving potential damage to the battery modules caused by exposure to high temperature or charging events.
Chevrolet Bolt Recall: A History of Fires
First Recall: November 2020
The initial recall was issued in November 2020, affecting over 50,000 2017-2018 and certain 2019 Chevy Bolt EV vehicles. The recall was due to a risk of battery fires when the car is charged to full or near capacity.
At the time, GM knew of five car fires caused by faulty batteries and advised owners to reprogram the hybrid propulsion control module and limit charging to 90%.
Second Recall: July 2021
In July 2021, GM issued a second recall affecting nearly 69,000 2017-2019 Chevy Bolt EV cars, including those previously recalled. At this point, GM had determined that ten car fires resulted from faulty batteries.
The company replaced battery modules for free and advised owners to limit the car's charge, park outside after charging, and avoid charging overnight or indoors.
Third Recall: August 2021
The most recent recall expands the issue to all 2017-2022 Chevrolet Bolt EV and 2022 EUV cars. GM identified at least three injuries and 16 fires linked to two battery defects.
They claim that the fire risk is rare because two defects must be present in the battery module for the vehicle to catch fire: a torn tab and a folded separator. The recall fix includes a software update to monitor batteries for any issues.
How Is Chevrolet Handling This Issue?
In addition to the software update, GM has advised owners of 2017-2018 Chevy Bolts EVs that have not been repaired to keep their battery charge at 90% using Hilltop Reserve mode. Those who own or lease 2018-2022 Chevy Bolt EVs were told to use Target Charge Level mode. GM also repeated past recommendations about limiting the car's charge and even went so far as to advise drivers to park their vehicles at least 50 feet from others.
What Are My Rights If My Car Is Recalled?
Recalls don't happen for minor issues. For example, it would be unusual for a car company to issue a recall for a faulty radio. Instead, the law reserves recalls for problems that make vehicles dangerous, like a car suddenly catching fire.
If your car is recalled, you have consumer rights protected under California lemon law, including:
Repairs
Car manufacturers are required to fix the problem with your car free of charge — for at least 15 years after its original sale. This may involve repairing or replacing the defective part. Transfer of ownership doesn't affect this timeline. If you bought a used car and purchased it less than 15 years ago, you are still eligible to receive free repairs.
Car companies have a strong incentive to keep their cars safe. If caught selling cars they know are dangerous, they can be fined $22,000 for each hazard, which tops out at $11,000,000. Generally, these companies do a great job of self-regulating and avoiding these penalties. Many even provide free repairs for recalled cars beyond the 15-year deadline.
Reimbursement
You may be entitled to reimbursement if you pay for repairs related to a recall before it's announced. Sometimes, the manufacturer may also provide you with a loaner car while yours is being repaired.
Information
The manufacturer must provide you with information about the recall, including the nature of the defect, the potential risks associated with it, and steps taken to address the problem. If you believe they haven't adequately addressed the recall or your concerns, you can file a complaint with the California Department of Consumer Affairs.
What Should You Do If Your Chevrolet Bolt EV or EUV Was Recalled?
GM has advised owners to visit their nearest Chevrolet dealership to have their vehicle's software updated. Dealers will also inspect the battery pack and replace it if necessary. Chevrolet will complete all repairs free of charge.
If you're a Chevy Bolt EV or EUV owner, visit the Chevrolet website to learn more about the recall and what you should do.
Contact Our California Lemon Lawyers
Despite GM's efforts to address the issue, many experts believe their solution to the battery problem is insufficient and burdensome.
The company now offers to replace the battery modules in affected vehicles. However, the process can be lengthy and inconvenient for drivers — especially because Bolt EV owners are having trouble attaining replacement parts.
If you own a Chevrolet Bolt EV or EUV and have yet to take the vehicle in for repair or were denied service, contact Norman Taylor & Associates to learn more about your consumer rights. Our team of experienced California lemon lawyers is here for all your questions and concerns.
Call 818-244-3905 today for a FREE consultation.
Schedule my consultation