Ford's 10-Speed Transmission Problems
Norman Taylor & Associates
November 10, 2022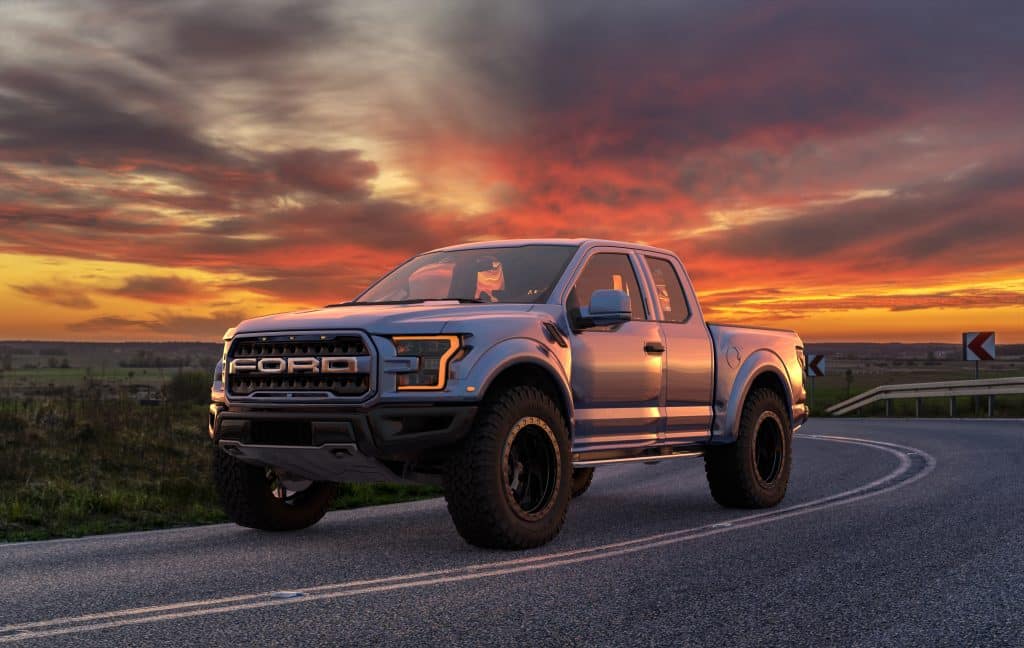 Ford's new 10-speed transmission doesn't seem to be living up to its promises.
Drivers of specific Ford vehicles have experienced enough transmission issues that attorneys are working on gathering evidence to see if a class action lawsuit is viable.
If you're an owner or lessee of a 2018-2022 Ford Mustang, Expedition, or Lincoln Navigator, 2017-2022 Ford F-150, or a 2019- 2022 Ford Ranger and you've been experiencing transmission problems, you may be entitled to compensation.
Here's what's going on with Ford's 10-speed transmission problems.
What's Wrong With Ford's 10-Speed Transmission?
Ford's new 10-speed transmission, known as the 10R80, was a collaboration with General Motors. It was introduced in 2017 Ford F-150 trucks and quickly became standard in certain vehicles moving forward.
However, this 10-speed transmission doesn't seem to be built Ford "tough".
Drivers have experienced hazardous transmission problems, leading some to fear for their safety while operating the vehicle. Drivers reported their vehicles lurching forward unexpectedly, losing power while driving through an intersection, and even difficulty shifting gears while traveling at highway speeds.
Signs of Ford Transmission Problems
Drivers of Ford vehicles with the 10-speed transmission are experiencing the following issues, which are common signs of transmission problems:
Harsh shifting
Jerky driving
Transmission slipping
Problems shifting gears
Skipping gears
Delayed gear shifting
Lurching forward
Which Ford Vehicles Are Having Transmission Problems?
Ford vehicles with the 10-speed 10R80 transmission are experiencing problems. Vehicles affected include:
2017-2020 F-150
2018-2022 Ford Expedition
2018-2022 Ford Mustang
2019-2022 Ford Ranger
2018-2022 Lincoln Navigator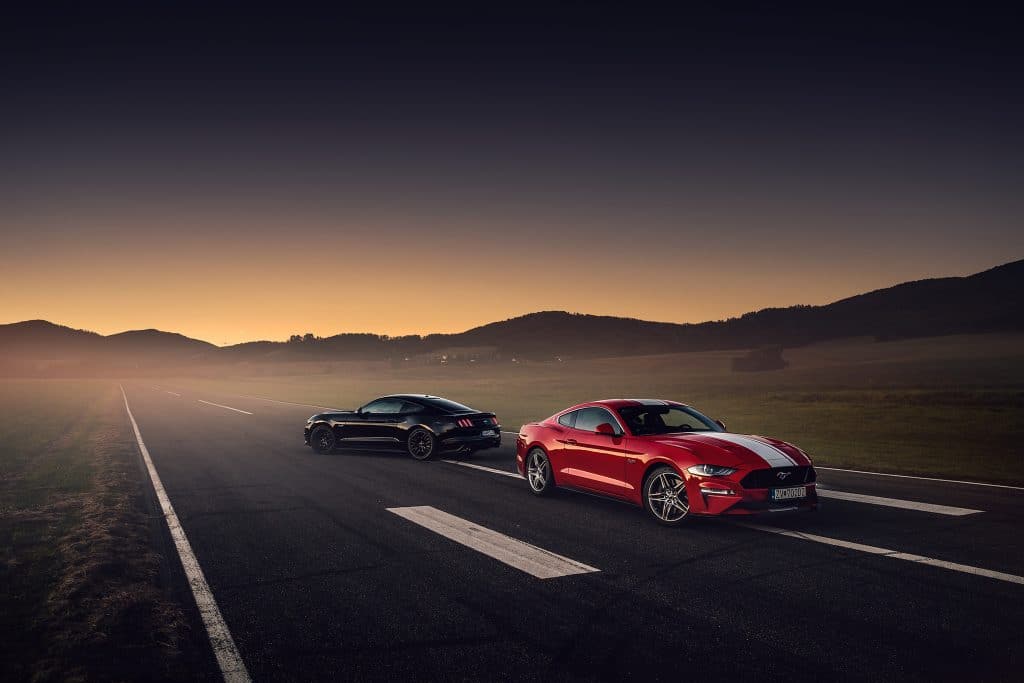 Complaints About Ford Transmissions
Many complaints about Ford's 10-speed transmission have been filed with the National Highway Traffic Safety Administration. It's also been discussed in countless online forums where drivers are looking for others experiencing the same issue, and having the Ford dealership dismiss their concerns by telling them it's "normal" or failing to fix the problem. Here are a few examples of complaints.
2020 Ford Expedition Loses Power on Highway
One driver of a 2020 Ford Expedition stated their car suddenly dropped into 1st gear while they were traveling on a highway going 70 MPH. This could have easily resulted in them losing control of the car and getting in a dangerous car accident. After taking the car to the dealership, they updated the software but said they had no explanation for why that happened.
2020 Ford Mustang Violently Shifts
A 2020 Mustang driver claims his vehicle violently shifts from 3rd to 4th gear to the point where it "feels like you were rear-ended by a tractor trailer while at a dead stop." This driver also says that the dealership was unable to replicate the issue and chalked it up to operator error.
2020 F-150 Jerking Forward
Multiple F-150 owners have complained about their vehicles jerking forward suddenly. At worst, this could cause an accident if the vehicle lurches into another car in front of it. At best, it's a scary situation for the driver that prompts them to take their vehicle to the dealership.
What is Ford Doing About Its Transmission Problems?
Ford is aware of the transmission issues affecting some of its vehicles, though they aren't doing much about it besides giving technicians a few ways to fix it — the vehicle manufacturer released a technical service bulletin in April 2022. This bulletin stated vehicles with a 10R80 transmission "may exhibit a harsh engagement/harsh shift/delayed shift" and might have a check engine light on.
Ford technicians are instructed to reset and reprogram the adaptive learning software. If the car still isn't running properly after the software reset, they may need to replace some parts.
That said, some drivers experiencing these transmission problems were told the rough gear shifting is normal because of this new, adaptive transmission.
Ford isn't doing anything to change the way the 10-speed transmission operates or install a different version in new cars currently in production.
What's Causing Ford's Transmission Problems?
Ford's transmission problems are believed to be caused by an issue with the car's adaptive transmission software. When some vehicle owners take their cars to the dealership, they're told that the jerky shifting is a normal feature of the adaptive driving software, regardless of whether or not these problems have led them to fear for their safety while driving.
Ford Transmission Recalls
Ford has recalled some affected vehicles due to transmission problems, though this isn't necessarily a wide-scale solution.
In early 2022, Ford issued a recall for nearly 50,000 2021 F-150 pickup trucks because of transmission problems. These vehicles have a software malfunction that could cause the transmission to randomly shift into neutral while driving, putting drivers at serious risk of being in a car crash.
This isn't the first time Ford has issued a recall due to transmission problems. In 2019, Ford recalled approximately 1.5 million vehicles for a transmission malfunction that caused the vehicles to suddenly downshift. This recall included 2011-2013 F-150s with a 6-speed automatic transmission.
Ford F-150 Transmission Lawsuits
So far, multiple lawsuits have been filed against Ford for transmission issues with its F-150s:
O'Connor v. Ford: O'Connor filed a class action lawsuit in 2019 claiming that his 2018 F-150's transmission defects caused his vehicle to unexpectedly surge, hesitate, and jerk. This lawsuit contains complaints from other F-150 drivers, including one who heard a loud clunking noise while starting the engine, saying it was so loud that it sounded as if the vehicle was hit by another car.
Orndorff v. Ford: Filed in 2020, this lawsuit claims Ford violated the manufacturer warranty by refusing to fix its transmission defects and saying the harsh shifting is "normal". Complaints filed in this lawsuit include extremely loud "clunking" sounds while shifting, gear slipping, and rough shifting. One driver said their vehicle lost power while they were accelerating through an intersection.
Does Your Ford Vehicle Have Transmission Issues?
If you're concerned your Ford vehicle is experiencing the transmission problems listed above, the best thing you can do is enlist the help of an experienced lemon law attorney.
Norman Taylor, our firm's founding attorney, has been helping clients receive the compensation they deserve while protecting consumer rights for 35 years. Contact us today for a FREE case evaluation!
Schedule my consultation