Honda CRV Class Action Lawsuit over Drained Battery
Norman Taylor & Associates
February 21, 2023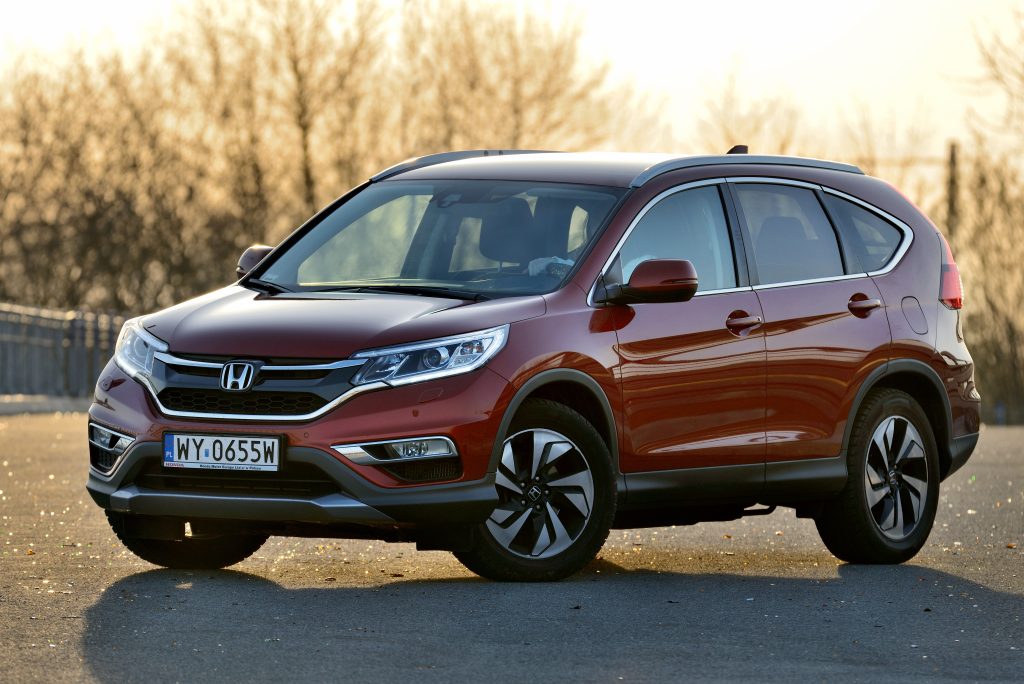 Everyone wants a vehicle they can count on, and Honda is a brand known for reliability. However, a 2021 class action lawsuit against Honda alleges that the auto manufacturer sold more than two million vehicles with a defect that causes cars to stop while driving, stall, or not turn on.
Do you feel stuck driving an unsafe Honda? Our California lemon law firm is here to protect your rights as a consumer.
Affected vehicles include the 2016-2019 model years. Here's what you need to know if you drive a Honda CR-V or Honda Accord and suspect it has a parasitic battery drain issue.
Honda Class Action Lawsuit Filed in Iowa
The class action alleged that the 2017-2019 Honda CR-V and 2016-2019 Honda Accord vehicles experienced parasitic battery drain. This issue causes the vehicle's electrical components to draw from the battery — even when the car is off.
As a result, the batteries aren't strong enough to power the electrical systems, allegedly causing the failure of headlights, emergency hazard lights, alternators, and other safety functions. It can also reportedly cause cars to stop, stall, or not turn on — leaving motorists stranded in potentially dangerous situations.
The plaintiff voluntarily dismissed the proposed class action in August 2021. The reason for the voluntary dismissal is not immediately apparent in court documents.
Why Was This Lawsuit Filed?
The lawsuit was filed by four Florida Plaintiffs, who alleged that Honda knew about the defect as far back as 2017 when the auto manufacturer filed an Engineering Request for Investigation with the government.
Through this investigation, Honda found a software bug in the Vehicle Stability Assist (VSA) that might keep the battery awake when the car is turned off, resulting in weak or dead batteries.
Other plaintiff claims include the following:
Replacing the battery doesn't cure the defect.
The battery is a safety concern for vehicle owners and others on the road.
The plaintiffs wouldn't have purchased the vehicles or paid what they did had they known about the battery defect.
How Is Honda Fixing The Issue?
Honda has issued several technical service bulletins to dealers, including possible fixes for battery problems. Unfortunately, these repairs allegedly only apply to specific 2012-2017 models. In other words, if you have a newer model, you might continue to experience parasitic battery drain.
In some cases, Honda's service technicians continuously replace your battery instead of fixing the underlying problem.
Signs Your Honda CR-V or Accord Has Parasitic Battery Drain
Your vehicle's battery will wear out over time. However, it could happen quicker because of a parasitic drain. Remember that this isn't the same as leaving your headlights on. Instead, everything is off, and electricity continues to drain from the battery.
A few signs of parasitic battery drain include but aren't limited to the following:
Increased number of jump starts – The most obvious sign your car battery is dying is having to jump start it repeatedly.
Dim headlights – A weak or almost dead battery can make your headlights dim. It's especially noticeable when you try to start your car because the battery doesn't have enough power to turn over the engine and run electrical systems.
Cranking or clicking noises – You might have a battery issue if you have difficulty starting your car and hear excess clicking or cranking sounds.
Dashboard lights, but the car won't start – A weakening battery usually means your dashboard lights or radio will turn on, but the car won't start.
Backfiring – Failing batteries can create sparks of electricity, sometimes igniting built-up fuel in the cylinders and causing a backfire.
Does a Parasitic Battery Drain Make My Honda a Lemon?
Just because your Honda has battery problems doesn't automatically mean it's a "lemon." Plus, it's normal for car batteries to die after a few years, so a dead battery does not mean your car is a lemon.
However, if your car genuinely has a parasitic battery defect and the dealership fails to repair this defect after a reasonable number of opportunities, you may be entitled to buyback, refund, or replacement.
Additionally, if the issue is severe or is impacting the safety or performance of the vehicle — and still under warranty — it may be covered under lemon laws in some cases.
California lemon law can be complex, especially if you're trying to determine if your car qualifies as a lemon on your own. It's best to consult a lemon lawyer who can explain your options and determine if you have a lemon on your hands.
Contact Our Experienced California Lemon Law Lawyers Today!
Do you think you were sold a faulty car? Don't wait any longer. Get the compensation and legal assistance you deserve with help from a qualified lemon law attorney today!
Norman Taylor & Associates has more than 50 years of combined experience helping consumers receive refunds or replacements for their defective vehicles. Call us today at 818-244-3905 or contact us online anytime for a free case review.
Schedule my consultation