Understanding California's Breach of Warranty Laws: Know Your Consumer Rights
Norman Taylor & Associates
May 17, 2023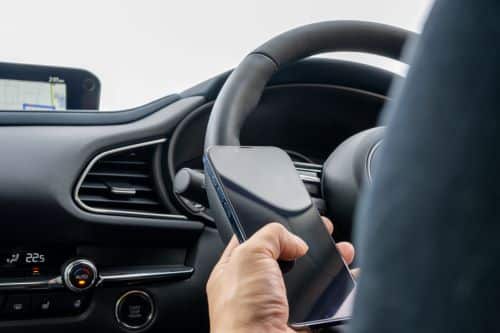 As a consumer, you have the right to expect the products you purchase will meet certain standards of quality and reliability. When a product fails to live up to these promises, you may be entitled to compensation under California's breach of warranty laws.
Our experienced California lemon lawyer explains what a breach of warranty means, the types of warranties that may apply to vehicles, and the steps you can take to seek recourse if a breach of warranty occurs. Learn how to protect your rights as a consumer here.
What Is a Breach of Warranty?
A breach of warranty occurs when a seller or manufacturer fails to fulfill the terms or promises made in a warranty, which is a guarantee or assurance provided to the buyer about the quality, performance, or condition of a vehicle. Warranties can either be expressed or implied.
Express warranty – A statement, promise, or affirmation from a seller or manufacturer about a product's quality, characteristics, or performance. For example, if a dealer provides a written warranty for a vehicle stating it will be free from defects for one year, but the car malfunctions within that period, and they fail to repair or replace it as promised, it could be considered a breach of express warranty.
Implied warranty – A warranty created by law rather than by explicit statement. California has two standard implied warranties: Merchantability and Fitness for a Particular Purpose.

Implied warranty of merchantability means that when a seller, who is a merchant regularly engaged in selling a particular type of goods, sells those goods, they are fit for their ordinary purpose, adequately packaged, and conform to the promises or affirmations made on the label or packaging.
Implied warranty of fitness for a particular purpose arises when a buyer relies on the seller's skill or judgment to select a suitable product for a specific purpose, and the seller has reason to know about that purpose.
Breach of Warranty vs. Lemon Law Claims
Breach of warranty and lemon law claims are related but distinct legal concepts that provide remedies to consumers who encounter problems with defective products, such as vehicles. Ultimately, they're based on separate legal principles and have different requirements.
In California, if a product fails to meet the terms of its warranty, the consumer may be entitled to compensation, including repair of the product or reimbursement for the purchase price.
Breach of Warranty
Breach of warranty laws apply to all consumer products and cover any failure of a product to meet the terms of its warranty. This can include both express warranties (those explicitly stated by the manufacturer or seller) and implied warranties (those not explicitly stated by implied law).
In California, if a product fails to meet the terms of its warranty, the consumer may be entitled to compensation, including repair of the product or reimbursement for the purchase price.
Lemon Law
On the other hand, lemon law provides remedies to consumers who purchase or lease defective vehicles, commonly referred to as "lemons." Lemon laws are typically state-specific and may vary in criteria. However, they generally require cars to have substantial defects or recurring problems that affect their safety, value, or use. The seller or manufacturer must also be allowed a reasonable opportunity to repair the fault or problems.
If the vehicle cannot be repaired within a certain number of attempts or a specific period, the manufacturer may be legally required to:
Pay your damages and attorney's fees.
Offer you a refund or replacement vehicle.
Pay a civil penalty.
Lemon laws often provide additional protections to consumers beyond what's available under breach of warranty claims, and they may have specific procedure requirements you must follow.
In California, for a vehicle to qualify as a lemon, it must meet the following criteria:
The car was purchased from an authorized retailer.
The vehicle's defect substantially impairs its use, value, or safety
The flaw was present during the warranty period and continues to exist after multiple repair attempts.
It's important to note that breach of warranty and lemon law claims can be complex, and the specific requirements may vary depending on each case's applicable laws and circumstances. If you believe you have a breach of warranty or lemon law claim, seek legal counsel from a qualified attorney to understand your options.
When Would I File a Breach of Warranty Claim Over Lemon Law?
If you experience issues with your vehicle but aren't eligible to file a lemon law claim, you may have the option to file a lawsuit for breach of warranty. As long as your vehicle is under warranty, the manufacturer is responsible for making all repairs and fixing all defects covered by the warranty.
However, in California, you only have four years to file a breach of warranty claim. Consulting an attorney can help you determine which type of claim you qualify for and represent you throughout the legal process.
Contact Our Team of Experienced Lemon Law Attorneys
Contact Norman Taylor & Associates – California's leading lemon law lawyers, if your car's manufacturer has breached your warranty. Our attorneys can review your case and help you understand your rights.
Don't hesitate to call 818-244-3905 and schedule a free consultation today!
Schedule my consultation