IS THE PURCHASE OF USED RENTAL CARS PROTECTED UNDER CALIFORNIA'S LEMON LAW?
Norman Taylor & Associates
January 8, 2023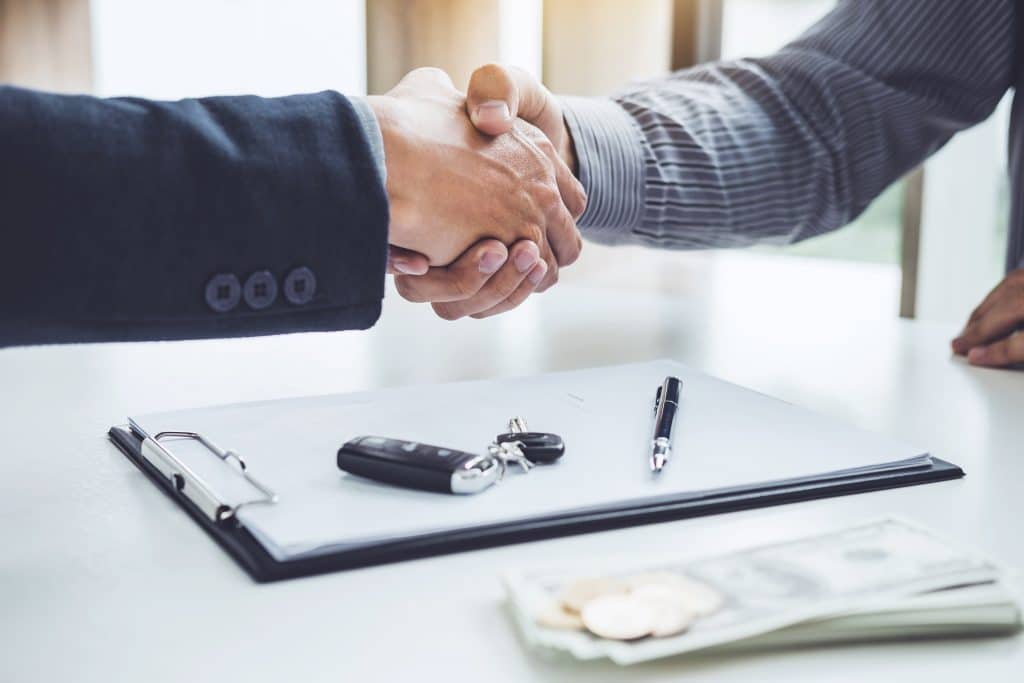 Purchasing a vehicle that was once part of a rental car fleet could offer a great bargain price. 
However, just like any used car purchase, you'll want to make sure the car will run properly and not require any costly repairs.
But what happens if you purchase a used rental car and get stuck with a lemon? Here's what you need to know about California lemon law and used rental car purchases.
DOES LEMON LAW APPLY IF I PURCHASE A USED RENTAL CAR IN CALIFORNIA?
Used car lemon law cases are complicated. If you purchased a used rental car that's still under warranty and has severe defects the dealership cannot fix after multiple repair attempts, you may be entitled to a buyback or replacement under California's lemon law.
In addition to vehicle defects, if you believe you were misled about the condition of the car, you might have more grounds for a lemon lawsuit.
For example, if you purchased a used vehicle thinking it only had one owner, only to find out it was a rental car and has persistent problems, that's a huge problem. Car dealerships are responsible for disclosing if the vehicle was used as a rental.
COMMON PROBLEMS IN RENTAL CARS
When rental car companies want to update their fleet to newer models, they may sell their cars directly to consumers or to dealerships at auction.
Typically, purchasing a used car that was used as a rental is more affordable than purchasing a used car that wasn't a rental or buying a certified pre-owned vehicle.
While you may get a lower price, it's important to be aware of the most common problems rental cars have. Have a mechanic check any used rental car you're looking at the following issues:
Air-bag defects
Mold in air conditioners
Anti Lock brake malfunctions
Paint that's cosmetically inferior or that doesn't protect the vehicle
Electrical issues
Leaks in the fuel injection system
Engines that stall
If any of the above problems have been caused by owner negligence, then the vehicle defects may not be covered under California lemon law.
That said, if you feel that you were lied to about the history or condition of the vehicle and it has defects the dealership has failed to fix, you may be covered under California's lemon law.
Here's how the car dealership's responsibility comes into play.
THE CAR DEALER'S RESPONSIBILITY
Car dealerships have a responsibility to disclose specific information about the vehicles they sell, including:
If the car was previously used as a rental
It carries a salvage title
The car was damaged in a flood
The vehicle was rebuilt
The vehicle was involved in an accident
Hidden damage
If the warranty on the vehicle has expired
It is illegal for a car dealer to sell you a damaged vehicle without disclosing the above. If you suspect that the dealership has not been forthcoming about the history of the car you purchased and you are having persistent problems, you may be covered under California lemon law.
HERE'S WHAT TO DO AFTER PURCHASING AN UNRELIABLE USED RENTAL CAR
Has your recent rental car purchase been unreliable even after you've returned it for warranty repair by the manufacturer numerous times? You may be entitled to a buyback or replacement.
If the dealership has failed to repair the car's defects after a reasonable number of opportunities, it's time to seek an experienced lemon law lawyer. Used car lemon cases can be complicated, so it's critical to have a California lemon law attorney assist you in increasing your chance of a favorable outcome.
If your vehicle is still under the manufacturer's warranty or if you have a written warranty issued by the dealer, then it may be covered under California lemon law.
CONTACT OUR CA LEMON LAW ATTORNEYS FOR A FREE CONSULTATION
Norman Taylor & Associates has more than 50 years of combined experience helping consumers receive refunds or replacements for their defective vehicles. Contact us today at (818) 244-3905 for a FREE case evaluation.
Schedule my consultation